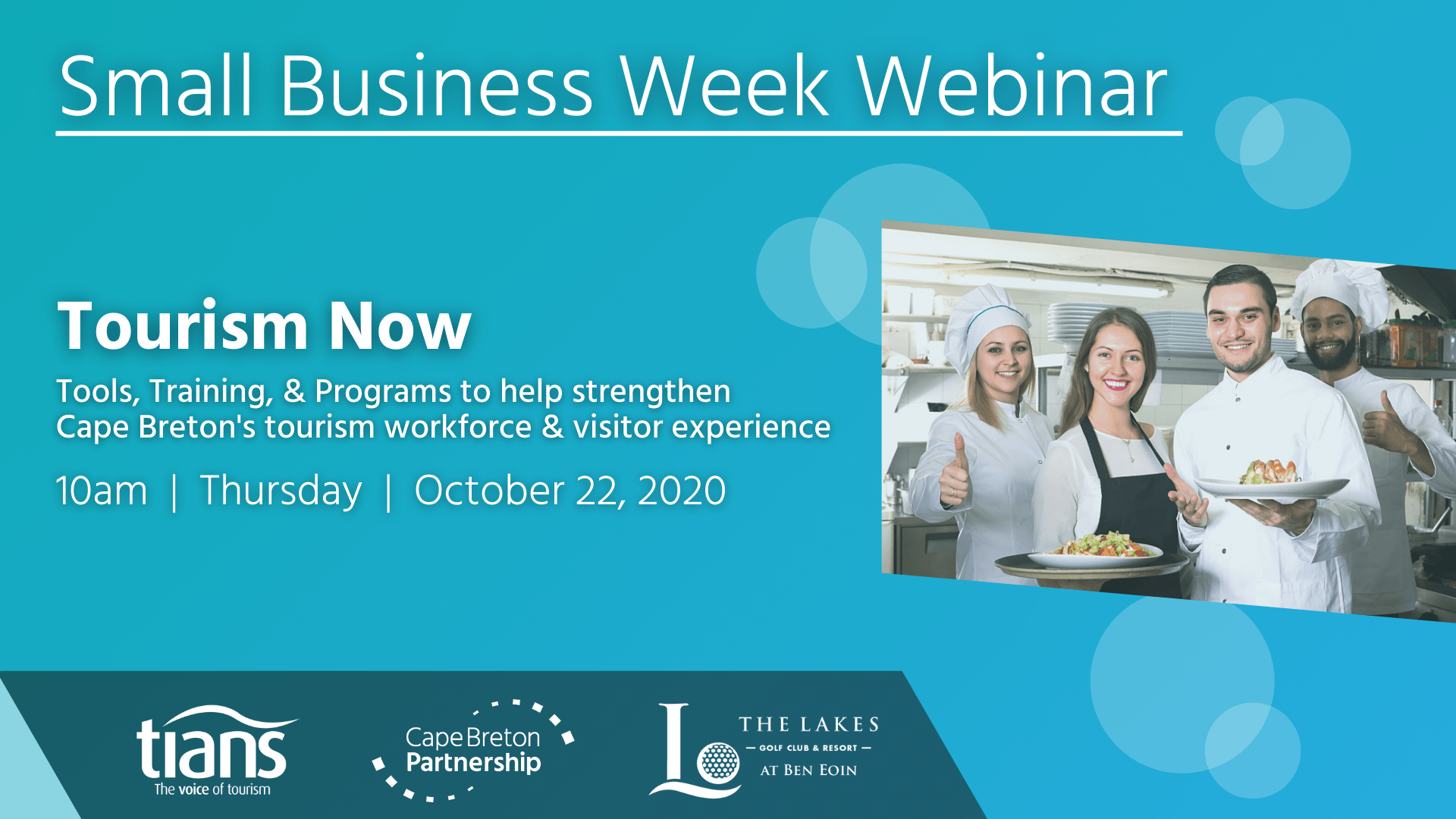 October 23, 2020
---
On October 22, the Cape Breton Partnership hosted "Tourism Now", a webinar developed for Cape Breton Island's tourism businesses.
The webinar introduces the resources available through the Tourism Seasonality & Labour Project, showcasing tools, training, and programs to help strengthen Cape Breton's tourism workforce and visitor experience. The webinar will be held on the Zoom virtual platform and will also include a question-answer period and a Tourism Rocks! presentation aimed at encouraging Nova Scotians to become local tourism ambassadors. Webinar hosts also tuned in live from the Lakes at Ben Eoin Golf Club and Resort.
Hundreds of training modules, courses, and certificates are available through the Tourism Seasonality & Labour Project, an initiative supported by the Government of Canada and the Province of Nova Scotia. Training opportunities range from one to two-hour learning modules to e-Cornell executive program courses and group training in online or in-person venues. Topics include food & beverage, customer service, bartending, supervisory skills, and more. Most of the training opportunities are being made available free of charge through this project, and others will have their costs significantly reduced.
For a full list of the project's offerings, visit https://capebretonpartnership.com/initiatives/tourism-seasonality-and-labour-project-2020/. One-on-one consultation meetings with your local Economic Development Officer can also be requested by emailing info@capebretonpartnership.com.
Click here for the slide deck presentation used in the session.