Newcomers are vital in growing Unama'ki – Cape Breton's economy. We have been growing as an Island, and in order to keep the momentum we need to grow our population to address labour shortages and enhance our communities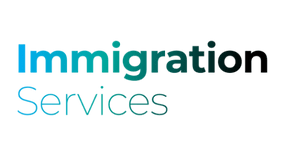 The Cape Breton Partnership supports employers in attracting and retaining talent through immigration efforts. If you're looking to fill job vacancies in your business, we can support you to understand the immigration options available to you. We can also support local businesses to retain current workers by helping them obtain permanent residence in Canada.
Continue reading below to see how our staff can help you understand why immigration is right for your business. Whether you've used immigration before but want to make the process easier, you wish to explore new options, or this is your first time exploring immigration, reach out to our team today!
For More Information
For more information, or if you have any questions, contact the Cape Breton Partnership's Labour Market & Immigration Advisor, Kelly MacKinnon, RCIC, at kelly@capebretonpartnership.com or 902-202-5119.
---
These initiatives are made possible by the Cape Breton Partnership's collaboration with Cape Breton – Unama'ki's First Nation and Municipal partners through both the Cape Breton Regional Enterprise Network, CBRM Regional Enterprise Network, and the Nova Scotia Department of Economic Development; the Nova Scotia Department of Labour, Skills and Immigration, Immigration and Population Growth Branch; and the Atlantic Canada Opportunities Agency.