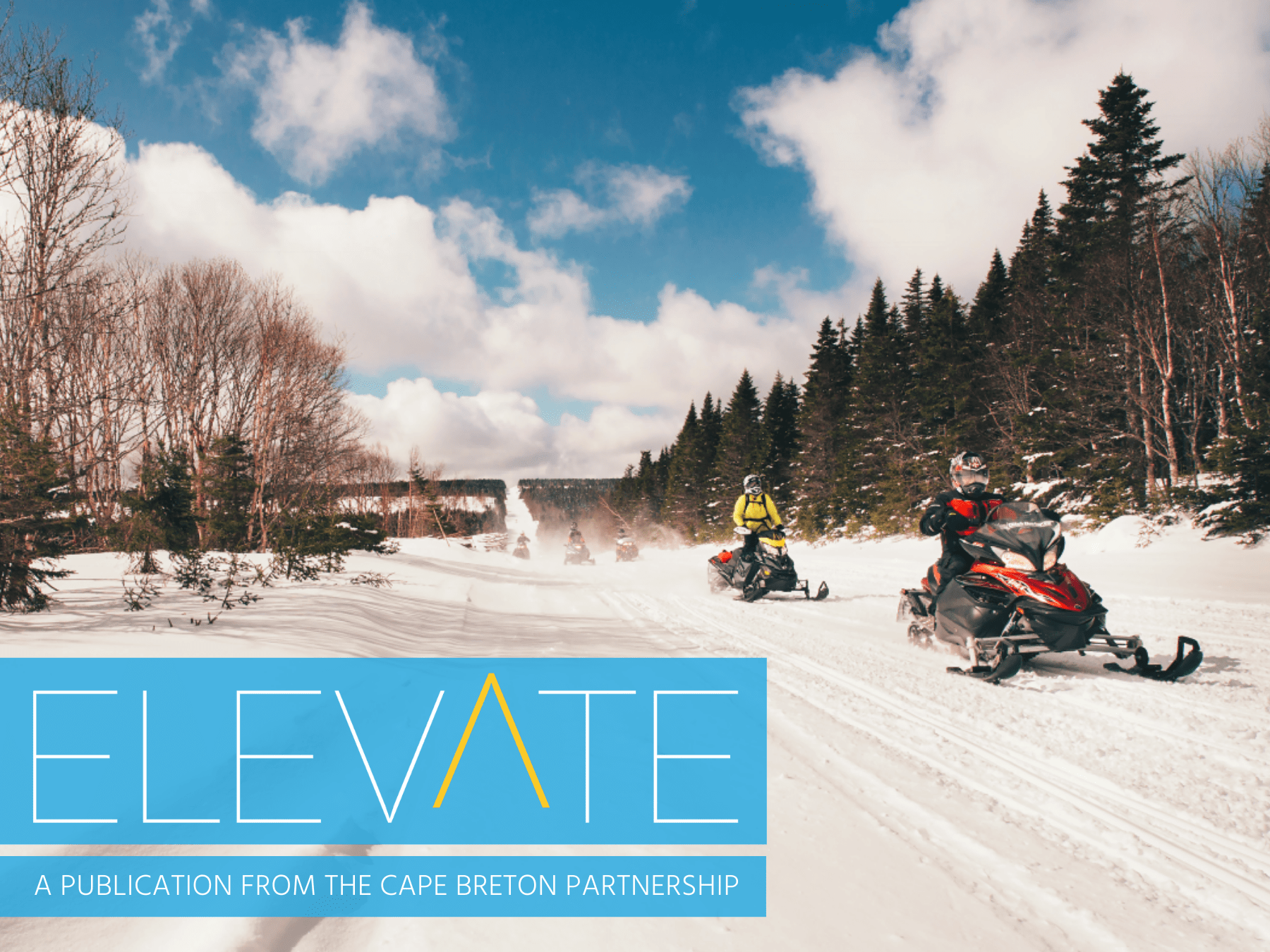 January 10, 2020
Welcoming four seasons of tourism to Cape Breton Island
Story by Kathleen MacLeod, Elevate Magazine Editor
This article is an excerpt from the latest issue of Elevate Magazine, the Cape Breton Partnership's business magazine that was created to bring a fresh perspective to local business success stories. Elevate highlights stories from small start-ups to organizations that employ hundreds of Cape Bretoners. To view the archive of previous editions of Elevate Magazine and to stay up to date on Cape Breton's growing business community, click here.
---
Cape Breton Island is a world-renowned tourism destination. Voted Best Island two years in a row by Travel and Leisure magazine, we know that our tourism industry truly delivers. With new developments underway, the Island is becoming a four-season tourism destination.
The Lakes at Ben Eoin Golf Club and Resort
The Birches at Ben Eoin Country Inn and The Lakes Golf Course have joined forces to become The Lakes at Ben Eoin Golf Club and Resort. The vision is to create a globally recognized four-season resort in Ben Eoin, Cape Breton. A recent multi-million dollar renovation and expansion has created an impressive restaurant and event space to complement the 18-hole premier golf course.
Seven business-men with family roots to Cape Breton came together under the Ben Eoin Development Group to create the newly rebranded resort. They are dedicated to creating a place that is accessible to not only those visiting Cape Breton, but also to locals, as the group recognizes the strong relationship between access to recreational amenities and personal, community, social and economic well-being.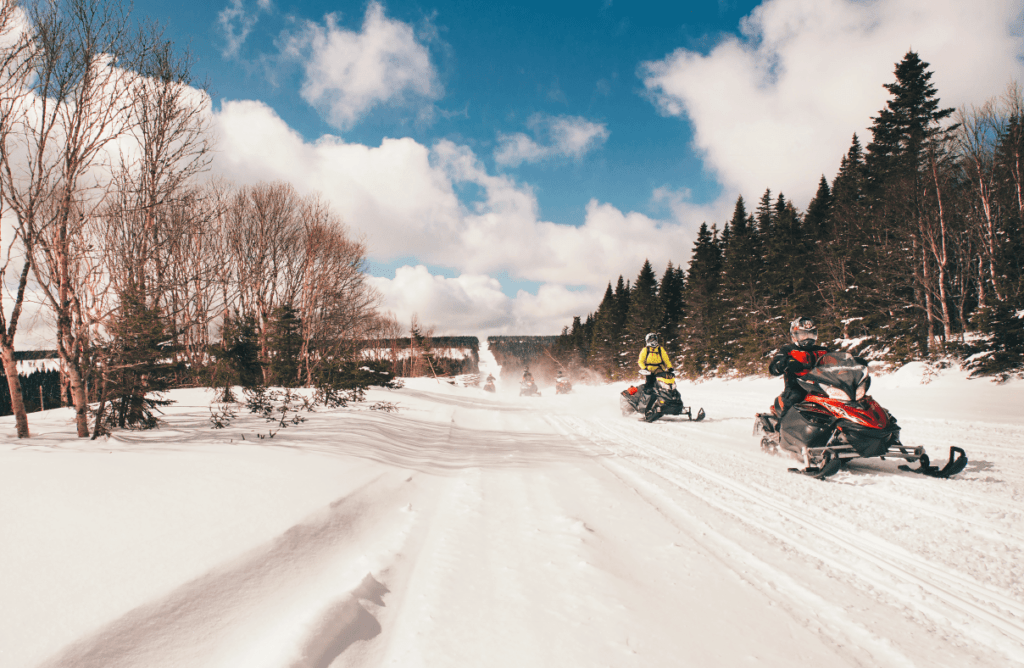 Currently, the resort features 12 two-bedroom chalets, 11 suites, the Founders restaurant, a stunning new event space with the capacity to host up to 225 guests and a new pro shop. Guests are now able to stay, eat and play all on the same property. Aside from significant construction investments on the property, the resort has also expanded its number of staff by 50 per cent, bringing the total count to 50 seasonal and full-time employees.
For those who enjoy fresh and innovative cuisine, Founders — named after the original shareholders that developed the course — offers a wide range of signature dishes and local favourites. The restaurant is led by Executive Chef Ron MacNeil and the modern design creates a warm and inviting atmosphere to connect with family and friends over a delicious meal.
The team at the resort is currently working on developing strategic partnerships with community members who offer interactive Island experiences, such as Eskasoni Cultural Journeys and Breton Air, which quickly takes guests via helicopter between the Lakes and the Cabot Links and Cliffs golf courses in Inverness. With a helipad located in Ben Eoin and another recently received approval for a downtown Sydney location, cruise ship passengers entering the port will soon have the opportunity fly into their chosen course, play a full round, enjoy all the resort has to offer and return to the port while taking in stunning views of the Island from the sky before their ship leaves later that day.
"We feel that our current investments, global marketing campaign and strategic partnerships will be instrumental in the future success of The Lakes Golf Course."

Lindsey MacIntosh, General Manager of The Lakes at Ben Eoin Golf Club and Resort.
Future plans for expansion will see the resort offering a range of activities including an indoor swimming pool, multi-sport course, zip lines, mountain bike trails, ropes courses, local experiential tours, culinary experiences, on-site spa services and more. With these plans set to become a reality, the resort will offer an unforgettable experience for both travellers and locals of all ages.
The Lakes Golf Club and Resort encourages everyone to enjoy the property — whether they are a golfer or not.
The Golden Grove at Margaree project
Brook Smith of Louisville, Kentucky, dreamed of owning a water-front property for as long as he could remember. In 2017, he and his wife Pam found the ideal location through renowned local architect Brian MacKay-Lyons at Brian's Shobac campus in Kingsburg, Nova Scotia, just outside of Lunenburg. During the design and build of this new dream home, Smith fell in love with Nova Scotia and Cape Breton Island's natural beauty and cultural richness. For years, Smith and his wife have been known for their contributions to various communities, helping entrepreneurs launch projects that demonstrate the potential to make a significant impact. After building their dream home, they asked themselves what else they could do for Nova Scotia? This is where Cape Breton captured their imagination and the idea for the Golden Grove at Margaree project was born.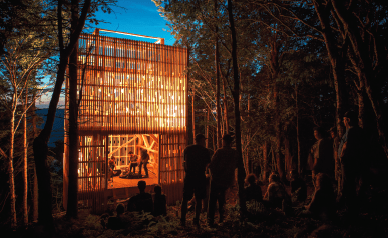 The focus of the project includes the resurrection of a farm and establishing a home base on roughly 1,300 acres of land in historic Fordview, now part of Margaree Forks. Farming at the historic Golden Grove dates back to at least 1790.
The site includes miles of river frontage on the majestic Margaree River and the combination of this with fertile interval farmland, hardwood highland forests and the surrounding community means endless possibilities for the land. Basing any potential development plans on the authentic revival of this farming legacy is and remains to be tremendously important to Smith and his partners.
Project Manager and Partner in the project, Sean Sturge, who previously provided advisory services to Cabot Links Resort in Inverness, spends as much time as possible on the ground in Margaree, working with local community members and entrepreneurs to help inform the future programming of the project. Partners and Architects, Brian Mackay-Lyons and Talbot Sweetapple of Mackay-Lyons Sweetapple Architects Limited, are working to bring a globally significant design to this project, while simultaneously creating structure and programming that offers a strong sense of place and has links to the community of Margaree.
"It is essential that our project is authentic to this place with a consistent emphasis on all aspects of local material culture," says Mackay-Lyons.
Smith and his team have been very focused on revitalizing the farmlands and building herds of both cattle and sheep. They expect to have the pasture lands 80 per cent repaired by the end of the fall season and their hay lands in good shape heading into 2020. The herds are currently located in the Annapolis Valley and are expected to grow to more than 100 in size by the end of next season. In the near future, the herd will be moved to Margaree to their two pastures on-site and the Mabou community pasture.
Their recently completed project headquarters, the Innovation Shed, will also act as an operations base for farming, river and mountain activities and will host various community events going forward. Additionally, a tower has been built at the top of the 1,000-feet high mountain and has already been used as both a music venue in the mountains as well as a hiking destination. Soon these sites will be connected to the main multi-use trail system in Cape Breton.
In terms of future development, the team is still considering the scope and pace of their project to ensure that they get things right. The Golden Grove is expected to operate in at least three seasons, with the potential of an educational component added in the shoulder season. Recently, the site hosted two Dalhousie University FreeLab projects, designed and built by students to help inform the future public use of the land and help define future buildings as prototypes for development in the region.
"Cape Breton and particularly Margaree, offers authentic cultural and community-based experiences that visitors and locals find irresistible, combined with the stunning physical ecologies and warm community spirit — we think it's an obvious place to expand and invest."

Sean Sturge, Project Manager and Partner
A new life for Cape Smokey
After being enjoyed each winter for many years by locals and travellers alike, the former Ski Cape Smokey property has been given a new life as a future four-season recreation and tourism destination thanks to the partners of Cape Smokey Holdings Ltd. The property is home to almost 162 hectares of land and a lodge, which will receive significant upgrades.
"I have spent several years canvassing the entire East Coast, all the way from Florida and up, looking for a dreamland. When I discovered Cape Breton and Ingonish, I was smitten. With the amazing scenery and absolutely fabulous people, I simply found home. My business partner and his family echoed my sentiment, so we got involved in the community."

Joseph Balaz, President of Cape Smokey Holdings Ltd., when asked why he chose Cape Breton.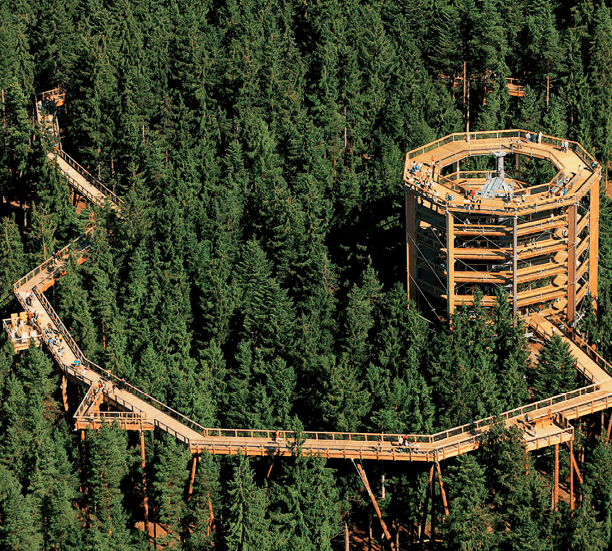 Balaz is no stranger to Cape Breton. In fact, he is an owner and partner of the Red Head Cliffs, a private development project in Ingonish.
Prior to the sale, Ski Cape Smokey had been operating as a community-run ski hill with volunteers running all aspects of the hill's operation from the grooming to the kitchen, rental shop and operating the pommel lift, with the eventual goal of privatization.
Once operation commences, Cape Smokey will remain open throughout the year. Current plans include a revitalization and rebuild of the ski hill and the offering of amenities that take advantage of the area's natural beauty including the installation of a tree walk atop Cape Smokey and a fully accessible gondola — an expected $12 million investment. Additionally, Cape Smokey Holdings Ltd. will support the installation of state-of-the-art snowmaking equipment, which will lengthen the yearly skiing season.
The sale of Ski Cape Smokey is very exciting news to the community of Ingonish as well as the rest of Cape Breton as it ensures the future of the facility and will enable significant economic growth within the surrounding communities. Under the terms of sale, once construction and development are complete, designated areas of the property will be accessible to the public for recreational use including hiking and snowmobiling. Once in full operation, the company plans to employ up to 300 full-time workers and are expected to create a number of spinoff jobs as well.
The project will take place in several phases with a large amount of planning already underway. With Cape Smokey Holdings Ltd. devoting the winter of 2019 to 2020 to engineering alone, Balaz and his partners have set a very ambitious goal for themselves: having a part, if not all, of the tree walk and gondola operational by summer 2021.
To read more stories from the Cape Breton Partnership's Elevate Magazine December 2019 Issue, click here: https://capebretonpartnership.com/elevate-magazine-december-2019/