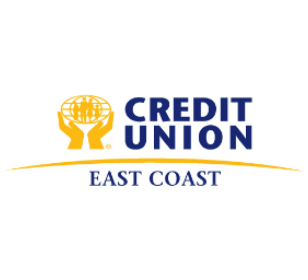 March 5, 2015
Monica McCarthy has dedicated her 35 year career to ensuring that neighbours and community members have the tools, information and understanding needed for long-term financial well-being.  Starting as manager of Riverdale Credit Union, McCarthy settled permanently with the newly amalgamated East Coast Credit Union in 2003. Formerly seven separate Credit Unions, the 2003 merger of Inverness, Richmond, Victoria, Guysborough and Antigonish County branches helped build a stronger organization to better serve its members. Another merger in 2011 with Heritage Credit Union of Dartmouth further expanded the communities served by East Coast.
McCarthy was promoted to Vice President of Service Delivery in 2008 and since that time she has made significant strides towards bettering the services for East Coast Credit Union members.
"The Credit Union is firmly rooted in our communities" explains McCarthy. "Everyone who banks with us automatically becomes an owner. Our focus is with our members, not creating profits for shareholders. By banking with the Credit Union, it keeps their hard earned money at work for them at home, not sent off to be distributed to a small number of shareholders in another province or country."
East Coast Credit Union serves over 27 thousand members through a 17 branch network across the province. The East Coast branches not only serves local members, but Credit Union members across the country. As Vice President of Service Delivery, McCarthy provides overall leadership and oversight of human resources, accounting, and marketing teams for the 17 branches within East Coast.
McCarthy is a proud ambassador for Cape Breton and is grateful to work for an organization that gives back to the community it serves. Members are guaranteed sound financial advice from experts and Monica leads her team by making sure they take the time to understand member's goals, dreams and priorities so they can tailor services to meet individual members' needs.
"Canadian Credit Unions have been ranked number one in overall customer service for the past ten years," says Monica. "At East Coast Credit Union, we have a great staff of 160 professionals dedicated to helping members reach their goals. The team I work with everyday makes the East Coast Credit Union a great place to work and I am grateful for the support of my colleagues."
East Coast Credit Union has experienced tremendous growth in the past 12 years, including a recently completed relocation of the Port Hawkesbury Branch in July 2014. The new branch has moved to Reeves Street and employs 20 full time staff, housing financial advisors, teller services, drive thru banking, wealth management, administration and a variety of other member services all under one roof.
Not only has East Coast grown physically in recent years, but advancements in technology have allowed it to keep up with the latest banking trends. "As technology changes so does the way people like to do their financial business, and we are continually upgrading our services to make banking easier for members who can't make it into a branch," explains McCarthy. "We have implemented the iPhone and Android mobile banking apps, and deposit anywhere is next, so you will be able to deposit cheques with your smart phone.  Flash technology on our cards will follow this initiative – the new tap and go concept. Our goal is to enable our members to do their banking anywhere using any device, 24 hours a day, seven days a week," describes Monica.
McCarthy is grateful to be able to continue to work in Cape Breton. Her passion for her community and love for the Island is evident in all that she does both personally and professionally.
"It's the home of my heart, just like the song. The people are wonderful, family is close, and community spirit is alive and well. All of these characteristics put together makes for a great combination of living and working here," she says.
For more information on the East Coast Credit Union visit their website.