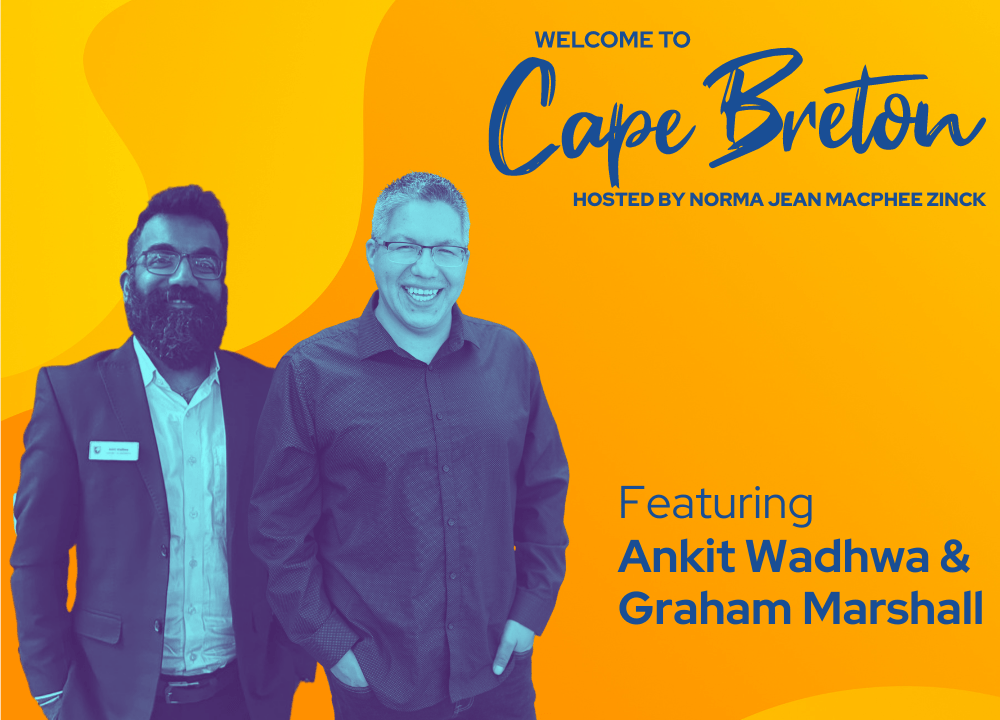 Episode 1 Featuring Graham Marshall & Ankit Wadhwa
February 17, 2023
Hosted by Norma Jean MacPhee Zinck
In this first episode of the Welcome to Cape Breton podcast – we'll meet Ankit Wadhwa and join in the celebrations that he and his friends organized for the annual Hindu festival called Navratri. We are all treaty people and many of us – indeed most of us – are settlers to Cape Breton. Graham Marshall joins the conversation with the perspective of those who have been welcoming people to these shores for centuries.
Welcome to Cape Breton is an evocative podcast of change, arrival, discovery and home. It examines the timeless notion – what is home? How do we define the oftentimes moving target known as home?
Your host Norma Jean MacPhee Zinck guides you on these adventures and discoveries. With 20 years as a journalist, her passion for Cape Breton – Unama'ki fuels this captivating podcast series.
Listen & Subscribe Today: