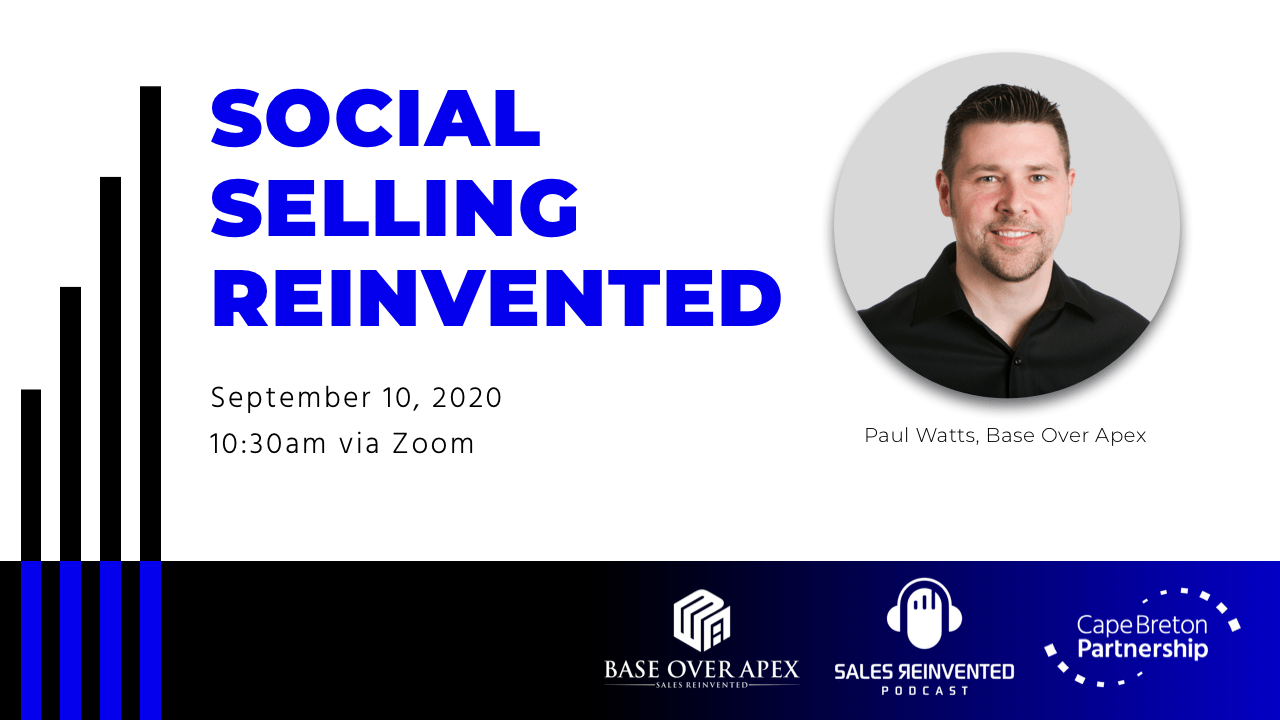 September 10, 2020
---
Recognizing that many businesses are moving toward capitalizing on on-line sale methods to address the challenges presented by the COVID-19 global pandemic, the Cape Breton Partnership hosted a webinar focused on the reinvention of social selling on September 10 via Zoom.
A salesperson's ability to leverage social media to their advantage has never been more important than it is right now. This free online session aims to help salespeople to level-up their performance on social media and provide them with meaningful steps to take their social selling performance to the next level. The webinar covered a number of topics, such as what social selling is, why it's important, which platforms you should use, and more.
Facilitator Paul Watts is a sales performance coach, holding two national sales designations with the Canadian Professional Sales Association as well as two international professional sales designations. His goal is to help salespeople to live life on their terms and to find a healthy work-life balance by being more effective at work. Bringing over 20 years of sales experience and success in business-to-business sales, sales management, sales training and coaching, Watts is also the host of the popular Sales Reinvented podcast and an advisory board member and panellist on the Sales Experts Channel.