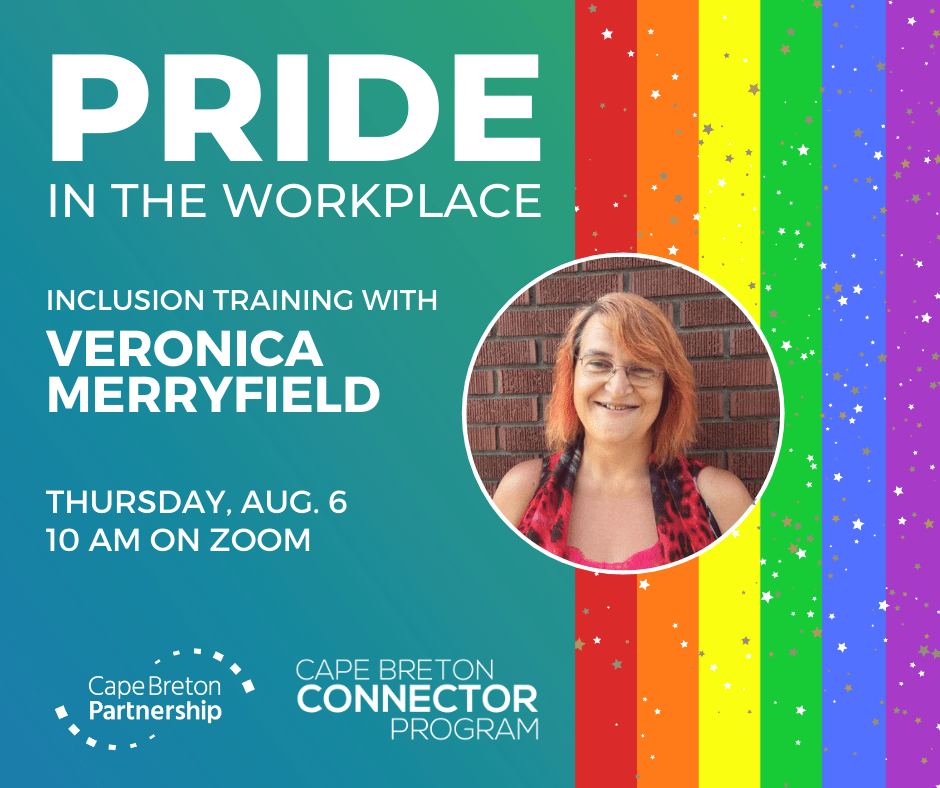 August 11, 2020
---
In celebration of Cape Breton's 2020 Pride Week, the Cape Breton Partnership and Cape Breton Connector Program hosted a virtual education webinar for allies in the workforce. This session is for all levels of staff who want to become stronger allies of Unama'ki – Cape Breton's LGBTQ+ community. Led by Technical Consultant and Entrepreneur, Veronica Merryfield, this session focused on inclusive language, getting pronouns right, and answering questions about these topics.
An avid poet, photographer, and musician, Merryfield also volunteers in the LGBTQ+ community with youth and parents; provides training for professionals such as teachers, nurses, crisis line workers and social workers; and is readily available to educate wherever possible, drawing from her own experiences with gender and sexuality.
For more information, email Cape Breton Connector Program Coordinator Robyn Lee Seale at connector@capebretonpartnership.com.