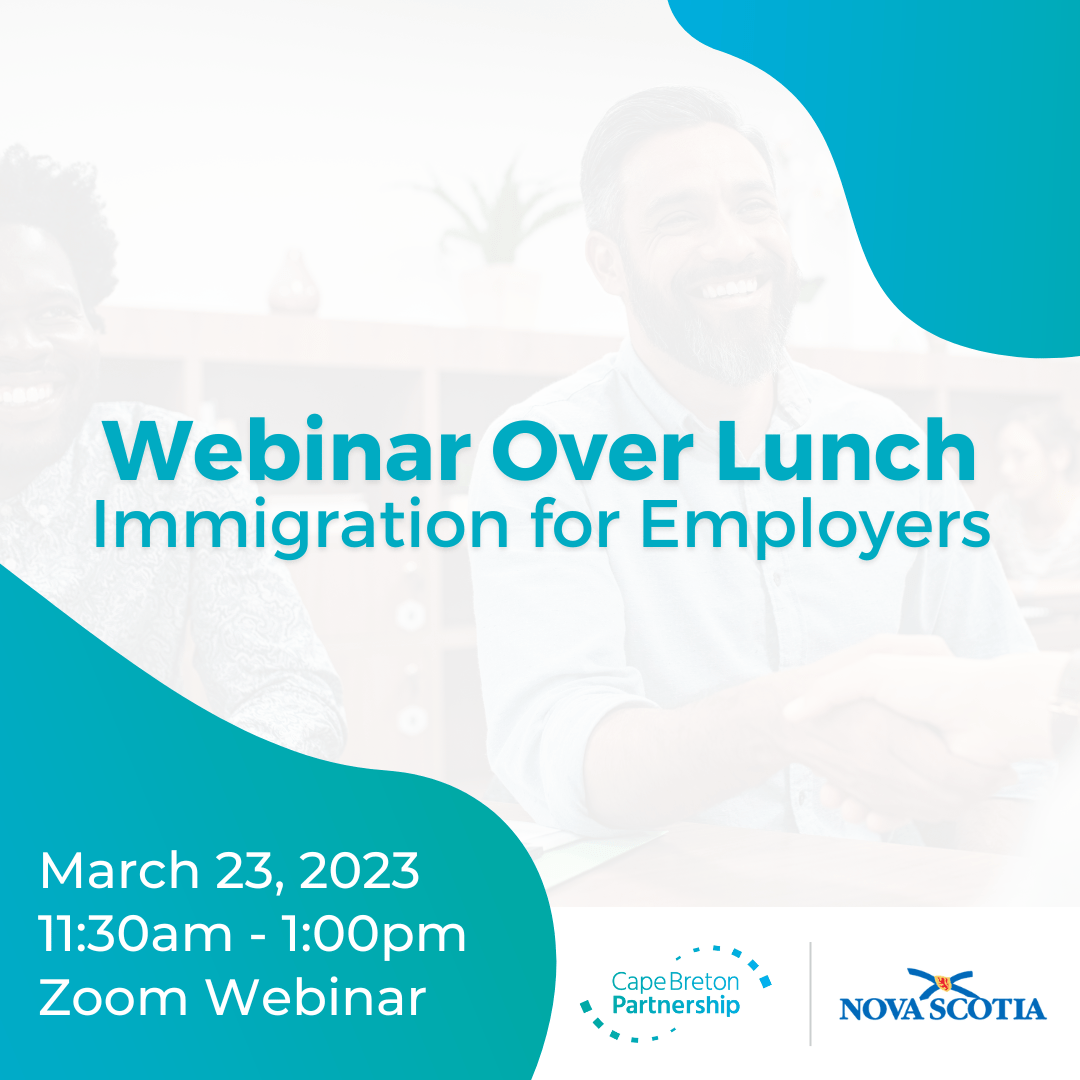 March 24, 2023
Held on March 23, 2023, this webinar was presented by the Cape Breton Partnership and the Nova Scotia Department of Labour, Skills and Immigration, showcasing how immigration helps employers meet labour needs.
In this session you will learn about:
Immigration options to grow your business and the supports available to help employees to settle permanently in Nova Scotia;
The roles and services administered by the Cape Breton Partnership that can help you fill your positions, navigate the Canadian immigration system, and support your employees and newcomers to stay in Unama'ki – Cape Breton; and
An overview from representatives of the Immigration and Population Growth Branch with Labour, Skills and Immigration on immigration programs, including the Nova Scotia Nominee Program (NSNP) and the new Atlantic Immigration Program (AIP).
The presentation will also go over application processes, international recruitment opportunities, and sources of skilled workers.
For more information:
Dani Mombourquette, Immigration Engagement Coordinator
Cape Breton Partnership
(w) 902-562-0122 | (c) 902-202-9908
(e) dani@capebretonpartnership.com