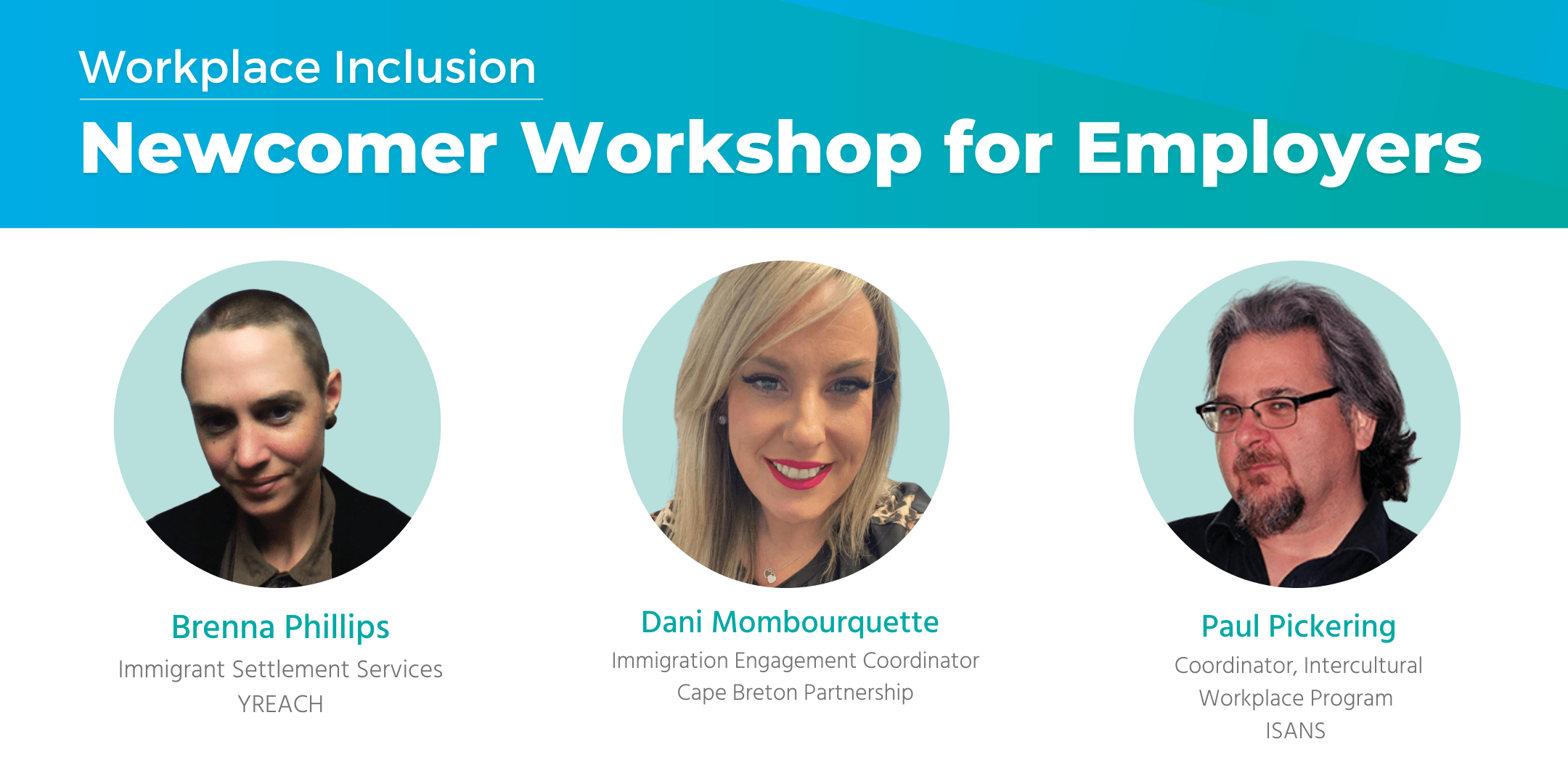 Host: The Cape Breton Partnership
Location: Eltuek Arts Centre, Gallery 209 170 George Street Sydney, NS B1P 1J2
Register / Tickets: Click Here
Start: Tuesday December 13 @ 8:30am
End: Tuesday December 13 @ 12:00pm
---
The Cape Breton Partnership invites you to join us on Tuesday, December 13 for Workplace Inclusion: Newcomer Workshop for Employer from 8:30 a.m. – noon.

Part one of the workshop will include guests from the Cape Breton Partnership and YREACH Cape Breton who will provide employers with an overview of supports and services that they can implement to  support their staff that are new to Unama'ki – Cape Breton.

Part two of the workshop includes an interactive group activity led by Paul Pickering from the Immigrant Services Association of Nova Scotia (ISANS). This session will help employers take vital next steps to increase awareness and skills for better retention, especially of international employees.

Deadline to register: Monday, December 5, 2022 at 11:59 p.m.