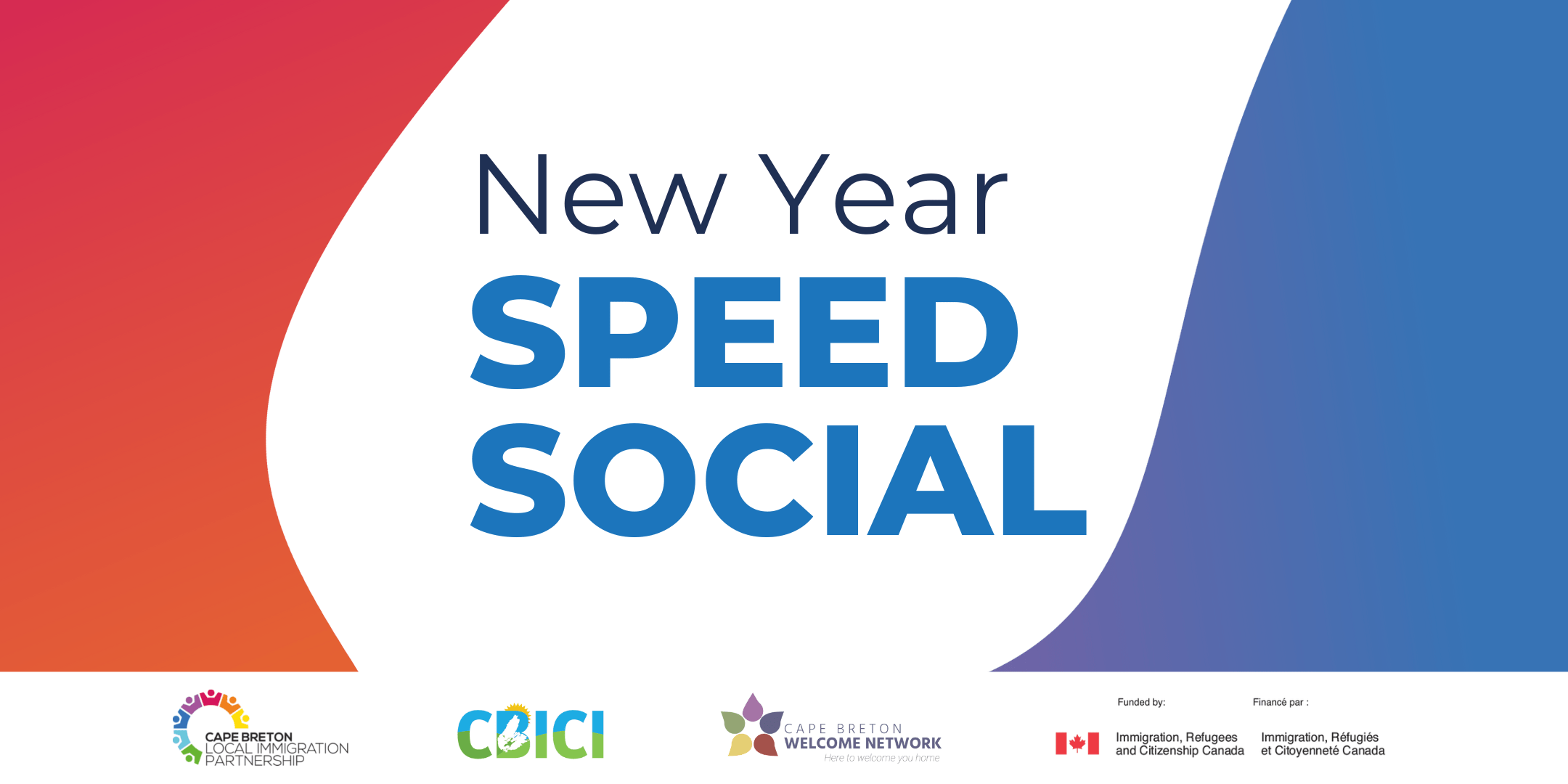 Host: Cape Breton Partnership
Location: Eltuek Arts Centre - 170 George St, Sydney, NS
Register / Tickets: Click Here
Start: Friday January 13 @ 6:00pm
End: Friday January 13 @ 8:00pm
---
Join the Cape Breton Local Immigration Partnership, the Cape Breton Welcome Network, and CBICI for their first event of 2023, New Year Speed Social on Friday, January 13 from 6-8 p.m. at Eltuek Arts Centre in Sydney.
Newcomers that have arrived within the last five years, and established Cape Bretoners' who've been here for more than five years (or always!), are encouraged to come and create new and meaningful connections. The speed social will feature a facilitator who will ask questions for you to discuss with the person you're paired with. Each pairing will have five minutes to get to know one another, and then attendees will swap to a new partner. By the end of the evening, attendees will have made up to 15 new connections!
This event is free to attend and space is limited.
Light snacks and refreshments will be provided.
More Information:
For more information, please email welcomenetwork@capebretonpartnership.com.
Register Today!
COVID-19 Protocols
We are committed to the health and safety of our attendees. As such, attendance for this event is limited, so please register as soon as possible.
We further ask that if you feel unwell that you refrain from attending.
Photography Disclaimer
The Cape Breton Partnership and its event partners reserve the right to photograph its events, and from time to time we use these photos in our publications. By registering for any of our events, you understand and acknowledge that your photograph may be taken and used, per the Cape Breton Partnership's discretion.