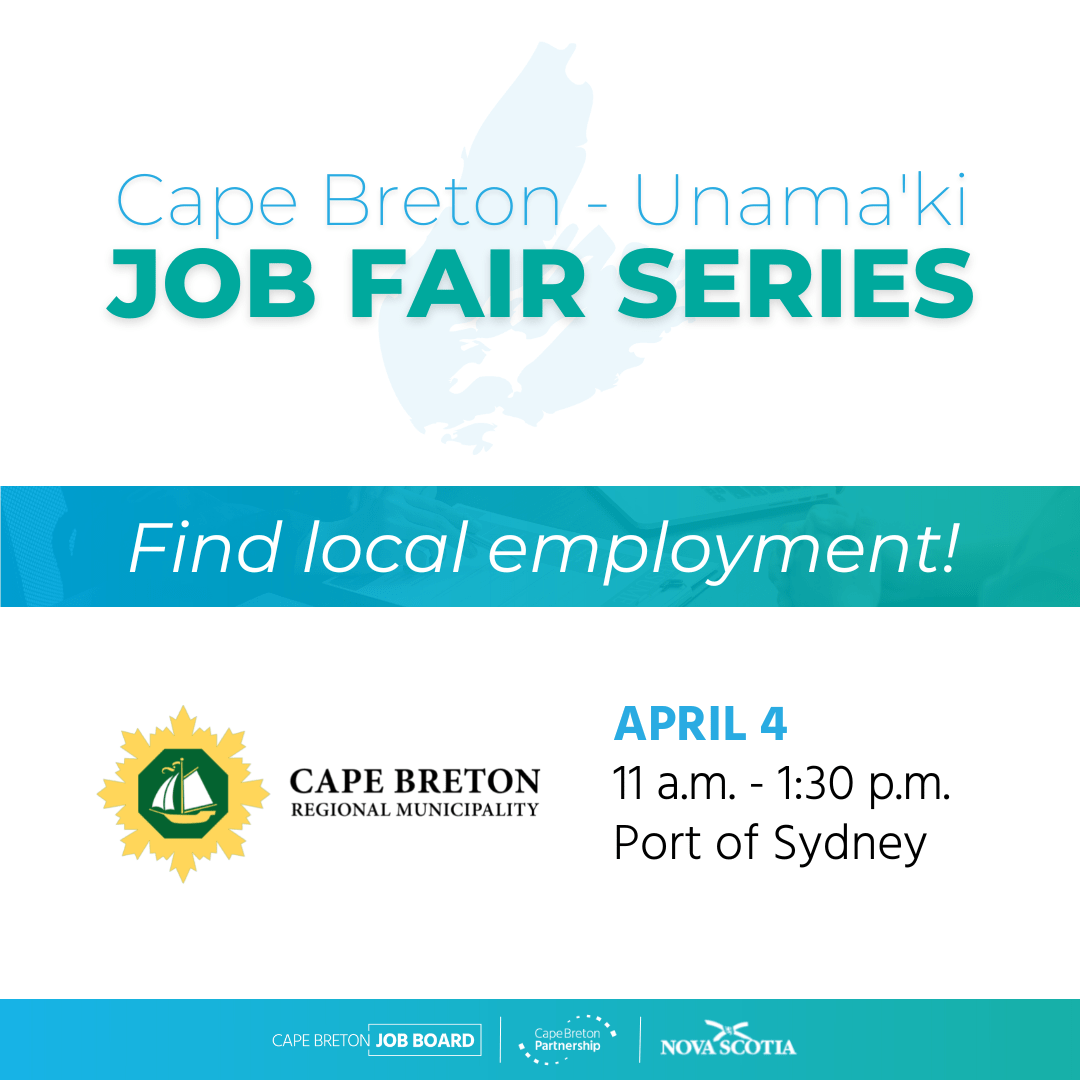 Host: Cape Breton Partnership
Location: Port of Sydney - 90 Esplanade, Sydney
Register / Tickets: Click Here
Start: Tuesday April 4 @ 11:00am
End: Tuesday April 4 @ 1:30pm
---
The Cape Breton Partnership is excited to host the Unama'ki – Cape Breton Job Fair Series that will take place in communities across the Island in April 2023!
The upcoming job fair series is the perfect opportunity for job seekers like you to connect with employers and kickstart your career. Attendees will have the chance to meet face-to-face with employers from a variety of industries. This is your chance to showcase your skills and personality in a way that can't be captured on a resume or cover letter.
In addition to the networking opportunities, attending one or more location of the job fair series can provide you with valuable insights into the current job market. You'll gain a better understanding of which industries are hiring and what skills are in high demand, which can help you tailor your job search strategy.
And the best part? Attending the job fair series is completely free! So why not take advantage of this opportunity to jumpstart your career? Register now and get ready to take your job search to the next level.
Cape Breton Regional Municipality:
Where: Port of Sydney
When: April 4, 11 a.m. to 1:30 p.m.