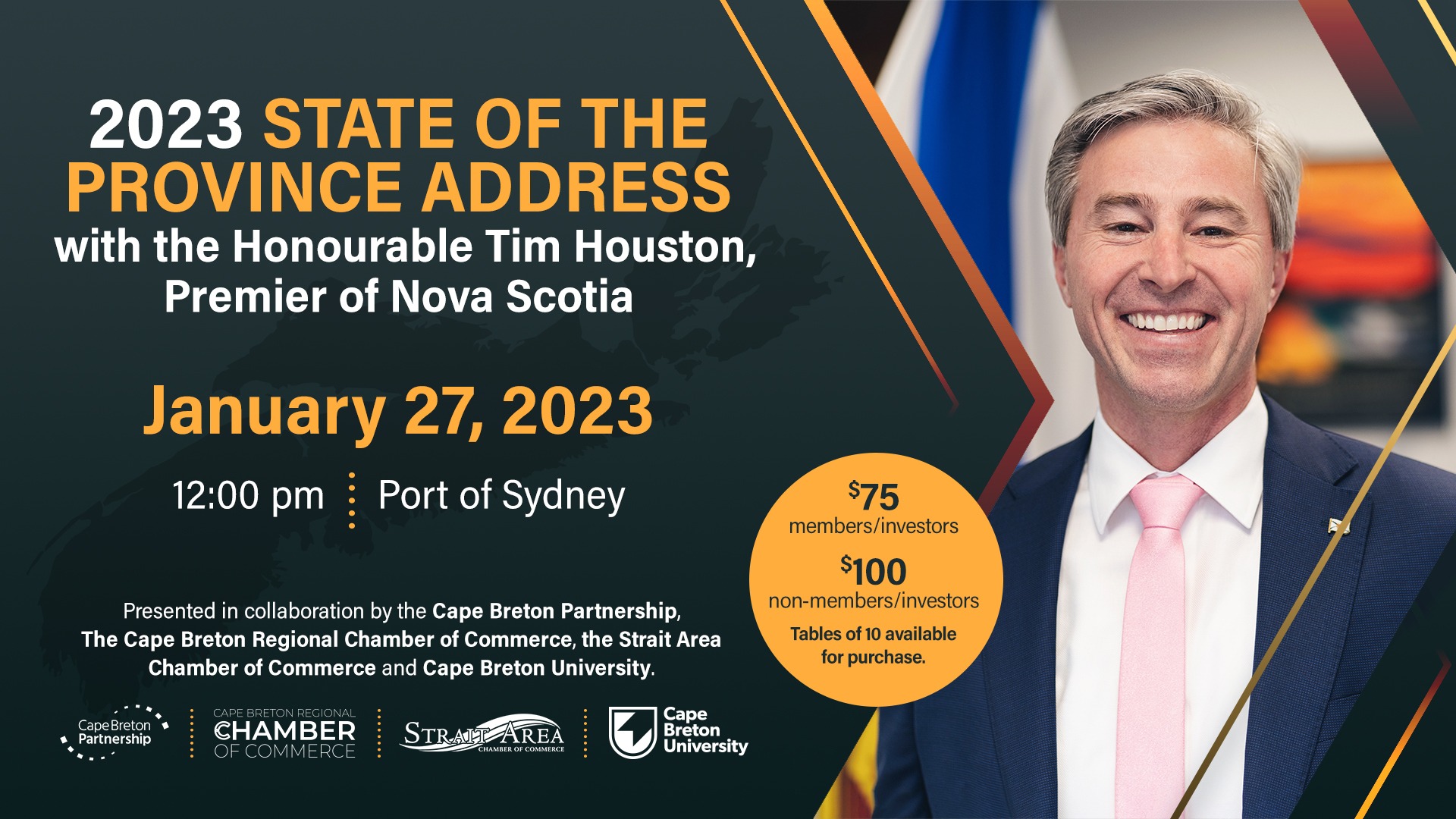 Host: Cape Breton Partnership, Cape Breton Regional Chamber of Commerce, Strait Area Chamber of Commerce, and Cape Breton University
Location: Port of Sydney, 90 Esplanade Sydney, NS B1P 1A1
Register / Tickets: Click Here
Price: $100 + HST
Start: Friday January 27 @ 12:00pm
End: Friday January 27 @ 2:00pm
---
The Cape Breton Partnership, Cape Breton Regional Chamber of Commerce, Strait Area Chamber of Commerce, and Cape Breton University are proud to present the 2023 State of the Province Address with the Honourable Tim Houston, Premier of Nova Scotia, on January 27 at the Port of Sydney.
This Luncheon event will include an address from the Premier and a moderated Question and Answer period where ticket holders will have the opportunity to submit questions for the Premier.
This will be Premier Houston's first opportunity to present directly to Cape Breton – Unama'ki's business community, touching on the Province of Nova Scotia's priorities for the business community, and how the government is addressing the Province's most pressing issues.
Don't delay, purchase your tickets today!
Click here to purchase tickets today!