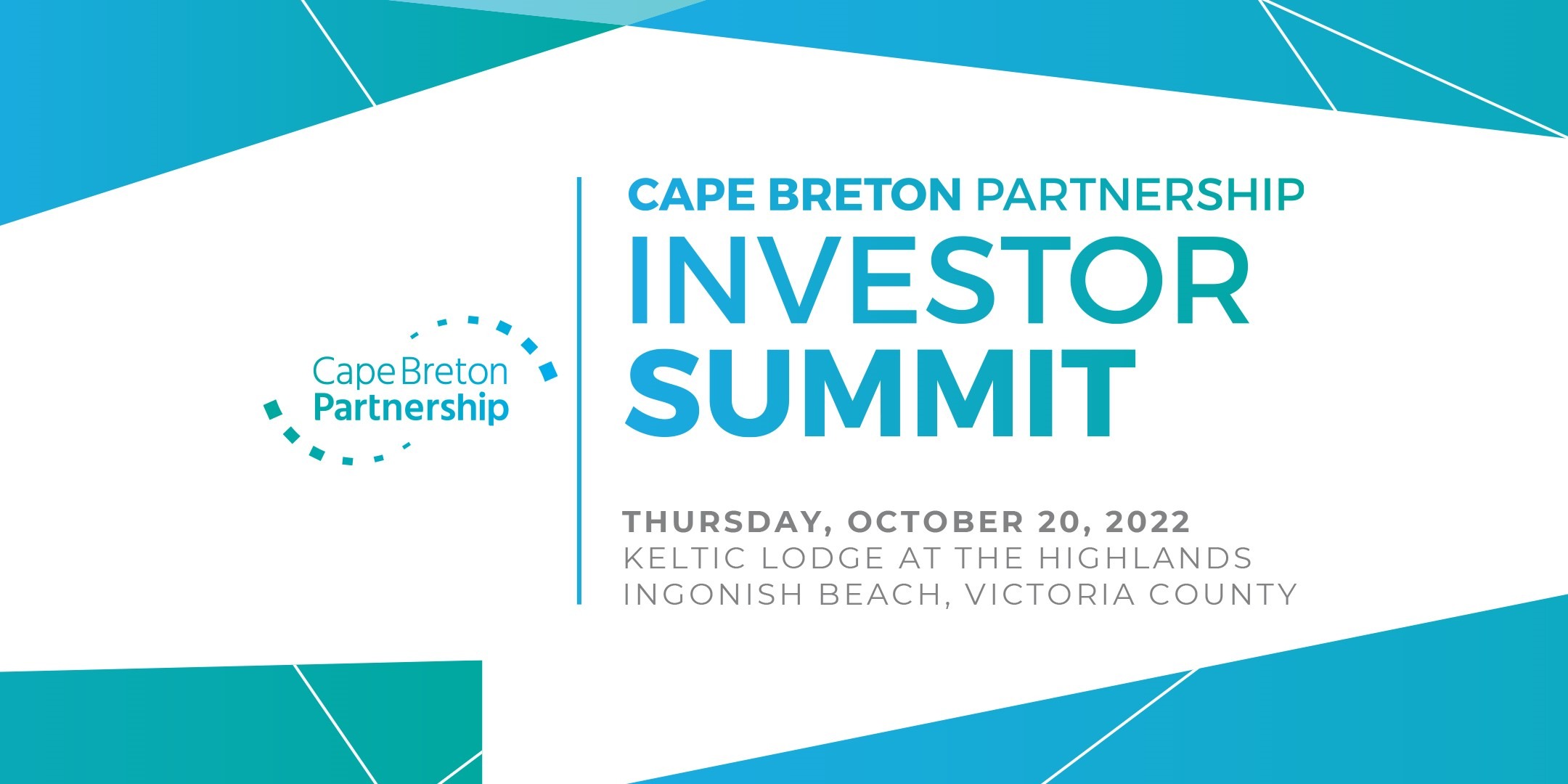 Host: Cape Breton Partnership
Location: Keltic Lodge At the Highlands, Ingonish Beach
Register / Tickets: Click Here
Price: $225 - $295
Start: Thursday October 20 @ 9:00am
End: Thursday October 20 @ 9:00pm
---
Register today for the 2022 Cape Breton Partnership Investor Summit at the Keltic Lodge at the Highlands! Early Bird pricing is available until 5:00 pm September 2nd!
---
About this event
The Cape Breton Partnership is excited to announce the return of the annual Investor Summit, scheduled for Thursday, October 20, 2022, at the Keltic Lodge at the Highlands in Ingonish Beach, Victoria County!
The Cape Breton Partnership's Investor Summit annually brings together over 150 business, community and government leaders from across Nova Scotia. Summit attendees will have the opportunity to network, collaborate, and discuss issues facing the local economy, and be able to provide input on building a strong economic future for Cape Breton – Unama'ki.
We hope you can join us for this occasion focused on recognizing and celebrating the GROWTH of Cape Breton – Unama'ki!
Agenda*
8:45 am – Registration & Networking
9:30 am – Welcome Remarks & Introductions
10:00 am – Morning Keynote
10:30 am – Panel: Growth in Placemaking
11:45 am – Nutrition Break
12:15 pm – Lunch & Afternoon Keynote
1:45 pm – Nutrition Break
2:15 pm – Panel: Growth in Population & Workforce
3:45 pm – Closing Remarks
4:00 pm – Break
5:00 pm – Networking Reception
6:15 pm – President's Dinner & Economic Impact Awards
*Agenda subject to change. Panellists and Keynote Speakers to be announced, stay tuned!
Deadline for Early Bird Registration is Friday, September 2, at 4:00 p.m.
Final deadline to register is Friday, September 30, at 4:00 p.m.
Accommodations
To make accommodation arrangements, contact the Keltic Lodge at the Highlands directly at (902) 285-2880 to book your accommodations for the Investor Summit quoting "The Cape Breton Partnership Investor Summit" at the time of booking.
For more information
For more information about the 2022 Investor Summit, visit the Cape Breton Partnership online, email info@capebretonpartnership.com or call (902) 562-0122.
COVID-19 Protocols
We are committed to the health and safety of our attendees and strongly encourage all attendees to wear a mask and utilize appropriate social distancing while attending this session. We further ask that if you feel unwell, that you refrain from attending this event.
Photography Disclaimer
The Cape Breton Partnership reserves the right to photograph its events, and from time to time we use these photos in our publications. By registering for any of our events, you understand and acknowledge that your photograph may be taken and used per the Cape Breton Partnership's discretion.