 January 24, 2020
Cape Breton, NS – The Cape Breton Partnership is pleased to share that one of its employees was recently recognized as a trailblazer and leader making a difference in Cape Breton – Unama'ki.
Cape Breton Partnership's Labour Market Development & Immigration Officer, Omar Tag El-Din, was one of 16 award recipients of the 2020 Most Inspiring Immigrants in the Maritimes award, an acknowledgement that celebrates Canadian immigrants who stand out in their towns and cities across the region. Omar Tag El-Din was the only recipient from Cape Breton – Unama'ki.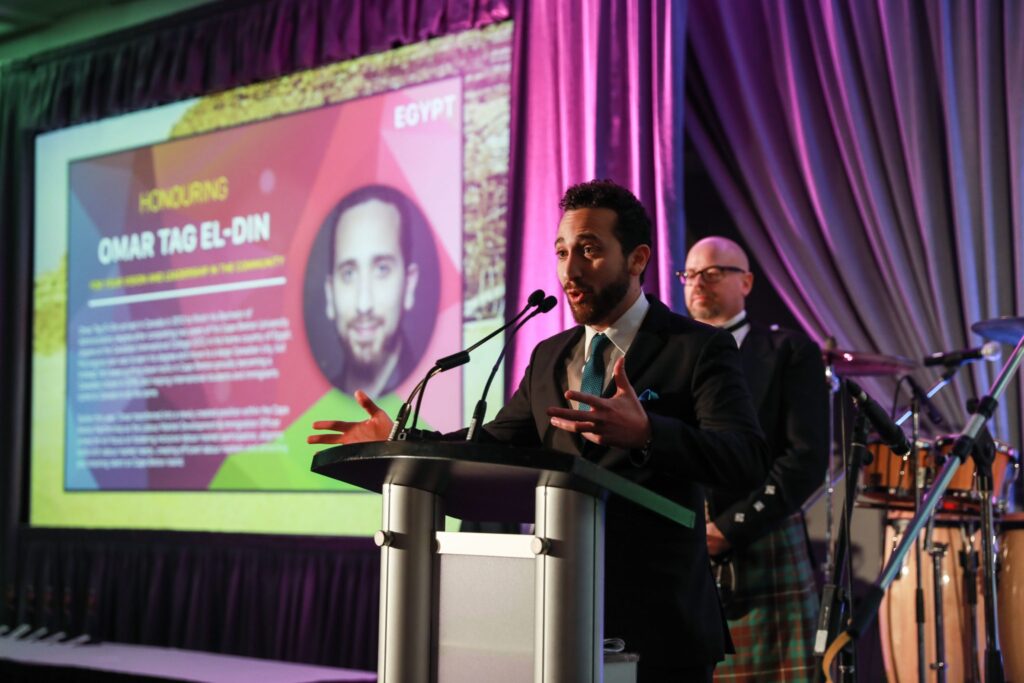 The Most Inspiring Immigrants in the Maritimes is an annual event hosted by My East Coast Experience, an organization dedicated to communicating the experiences of our region's newcomers with a goal to inspire others to welcome immigrants and inspire newcomers to take advantage of the region's amazing opportunities and make the East Coast their home. The award was handed out during a gala ceremony on January 17, 2020 in Halifax.
"I came to Cape Breton Island after the first revolution and the violence that came after in my home country of Egypt," says Omar Tag El-Din. "I fell in love with the Island immediately and knew that I had a tremendous opportunity to help other immigrants call Cape Breton home through my work with the Cape Breton Partnership."
Tag El-Din adds, "I am humbled to be recognized with this amazing group of people, and also grateful every day for the opportunity to live and work in Cape Breton, contributing to its growth, despite the arctic weather!"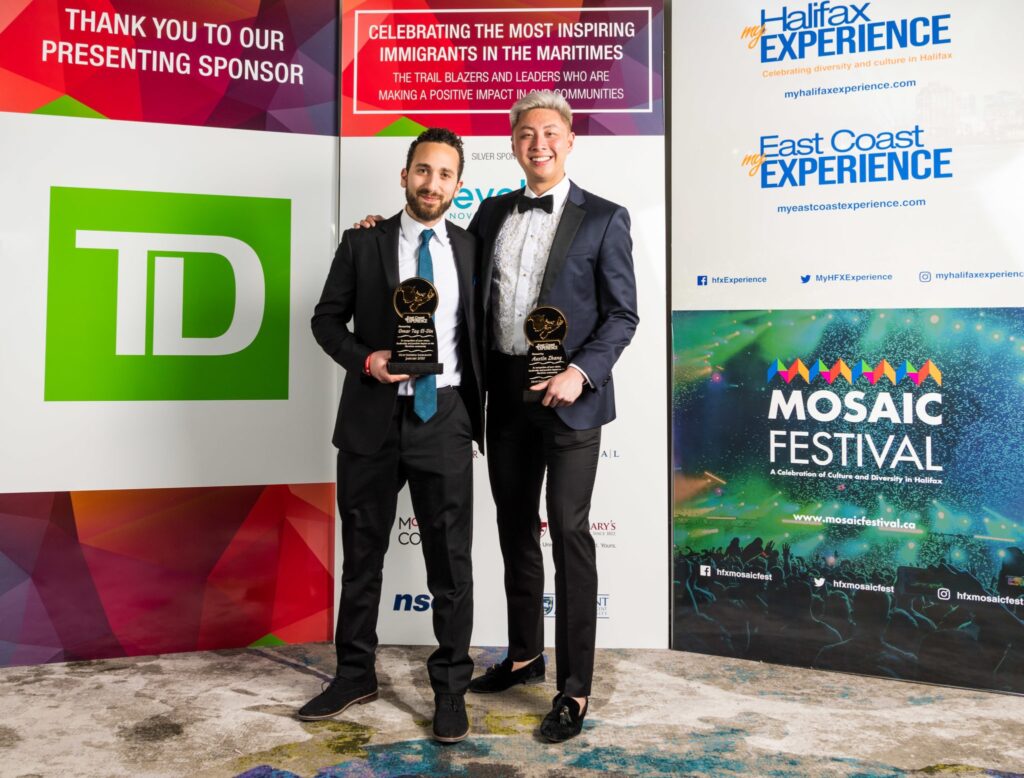 The Most Inspiring Immigrants in the Maritimes nominees are assessed on key criteria; leadership, achievement, impact in their community, growth and development, vision, community involvement and contribution and social responsibility. They must also be living or working in any of the Maritime Provinces consistently for the last five years. The honorees are then chosen by a distinguished Judging Panel/Advisory Board comprising of members from NB, PEI and NS.
"On behalf of the staff and Board of the Cape Breton Partnership, we are extremely proud of Omar and all he has accomplished," says Carla Arsenault, President & CEO, Cape Breton Partnership. "I have had the privilege of working with Omar for nearly three years and have seen firsthand the positive impact his immigration-related work has had on our economy and Island.  This recognition is well-deserved." For a list of all the 2020 Most Inspiring Immigrants in the Maritimes, visit https://myeastcoastexperience.com/celebrating-the-most-inspiring-immigrants-in-the-maritimes/ .
-30-
Media Contact:
Megan Tonet
Cape Breton Partnership
(902) 202-4178
megan@capebretonpartnership.com
The Cape Breton Partnership is Cape Breton-Unama'ki's private sector-led economic development organization that supports companies and entrepreneurs by promoting our island as a great place to live and invest; growing a culture that values and celebrates creativity, innovation, and entrepreneurship; and connecting entrepreneurs and companies to the resources they need to succeed. For more information, visit https://capebretonpartnership.com.