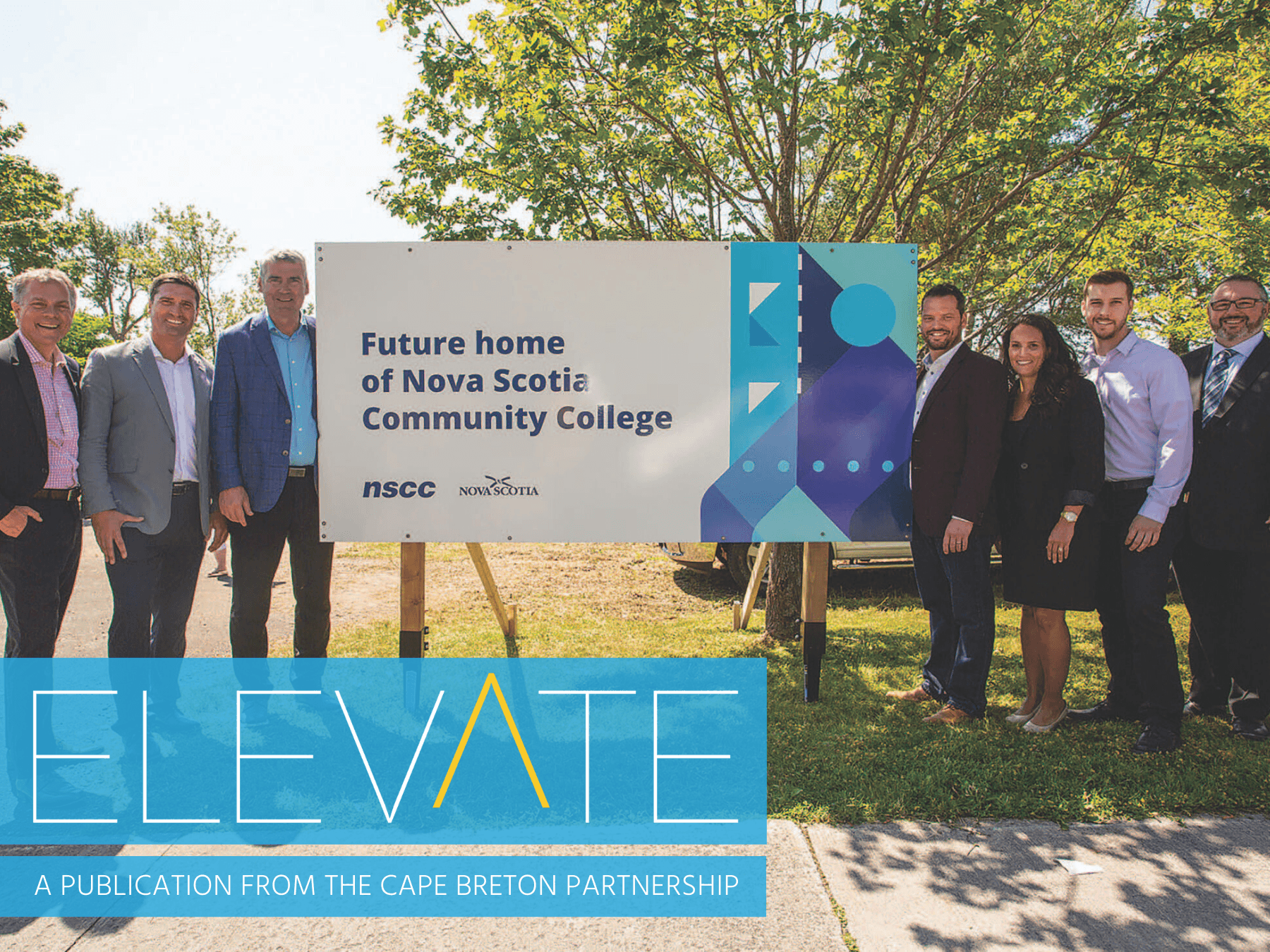 February 19, 2020
Rejuvenation of Marconi Campus plans to bring new life to downtown Sydney
Story by Kathleen MacLeod, Elevate Magazine Editor
This article is an excerpt from the latest issue of Elevate Magazine, the Cape Breton Partnership's business magazine that was created to bring a fresh perspective to local business success stories. Elevate highlights stories from small start-ups to organizations that employ hundreds of Cape Bretoners. To view the archive of previous editions of Elevate Magazine and to stay up to date on Cape Breton's growing business community, click here.
---
Nova Scotia Community College's (NSCC) Marconi Campus will soon have a new, contemporary home on downtown Sydney's waterfront. With a significant investment from the province of Nova Scotia, this move will both strengthen student enrollment and support the revitalization of downtown Sydney.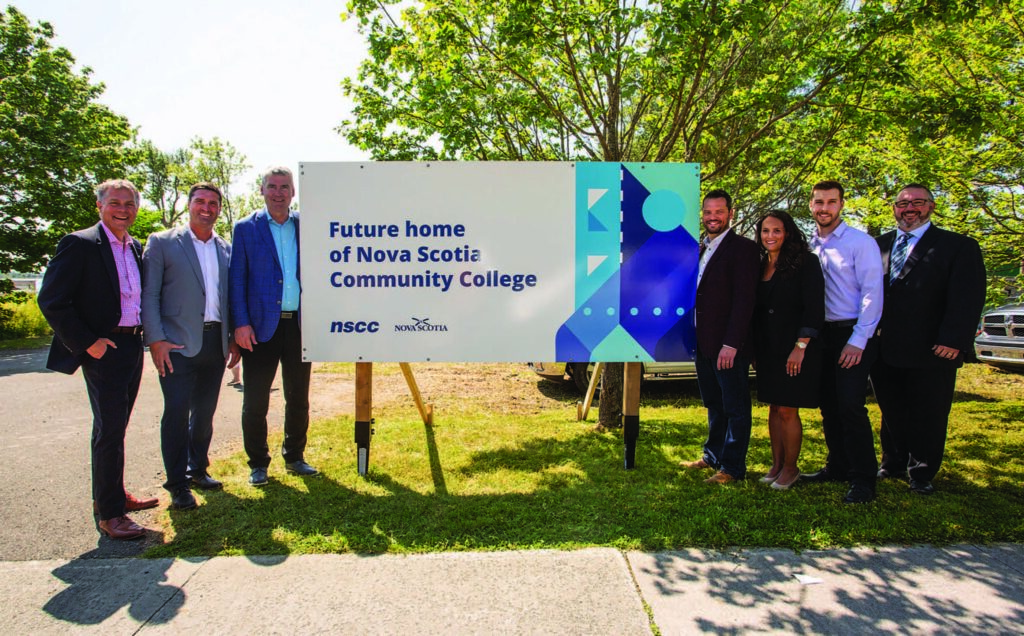 "This project has so much potential for our future students, our employees, the college, our community and the province in general. This space will provide a rejuvenated spirit for our campus and will help inspire synergies in the downtown area that we need to help grow our community."

Fred Tilley, NSCC Marconi Campus Principal
Encompassing the waterside of the Esplanade in Sydney from Falmouth Street to Crescent Street, the vision for the new campus is to create a destination with modern design, open spaces and state-of-the-art technology to create a dynamic learning environment that will attract students from across Nova Scotia and around the world.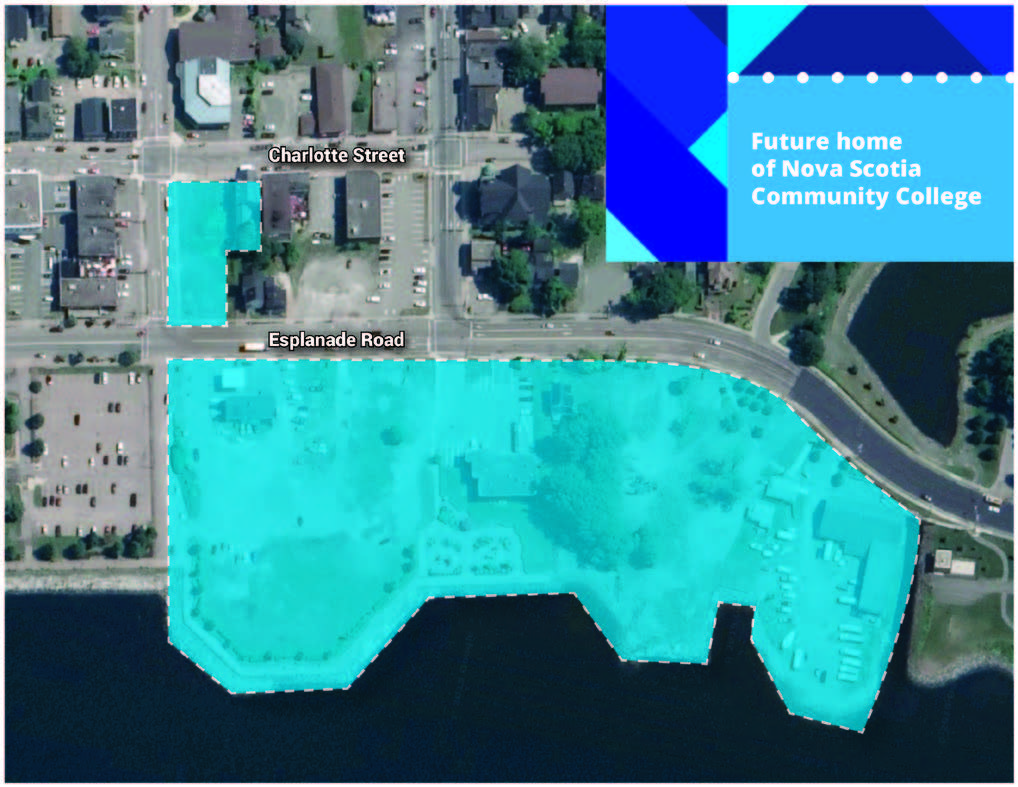 With a current NSCC Marconi Campus enrollment of 1,078 students, NSCC is considering new programming that will take advantage of the waterfront location paired with designs to fulfill the needs within the community and industry ultimately helping to make the vision of NSCC Marconi Campus come to life.
The construction of NSCC Marconi Campus is expected to begin in May of 2020 with the campus officially opening in September 2024.
In addition, NSCC is currently in the process of constructing a residence at the NSCC Strait Areas Campus in Port Hawkesbury.
The 20,000-square-foot residence will house 51-beds, with students expected to move in by September 2020.
Having an on-campus residence gives the Strait Area Campus the potential for more enhanced programs at their Nautical Institute.