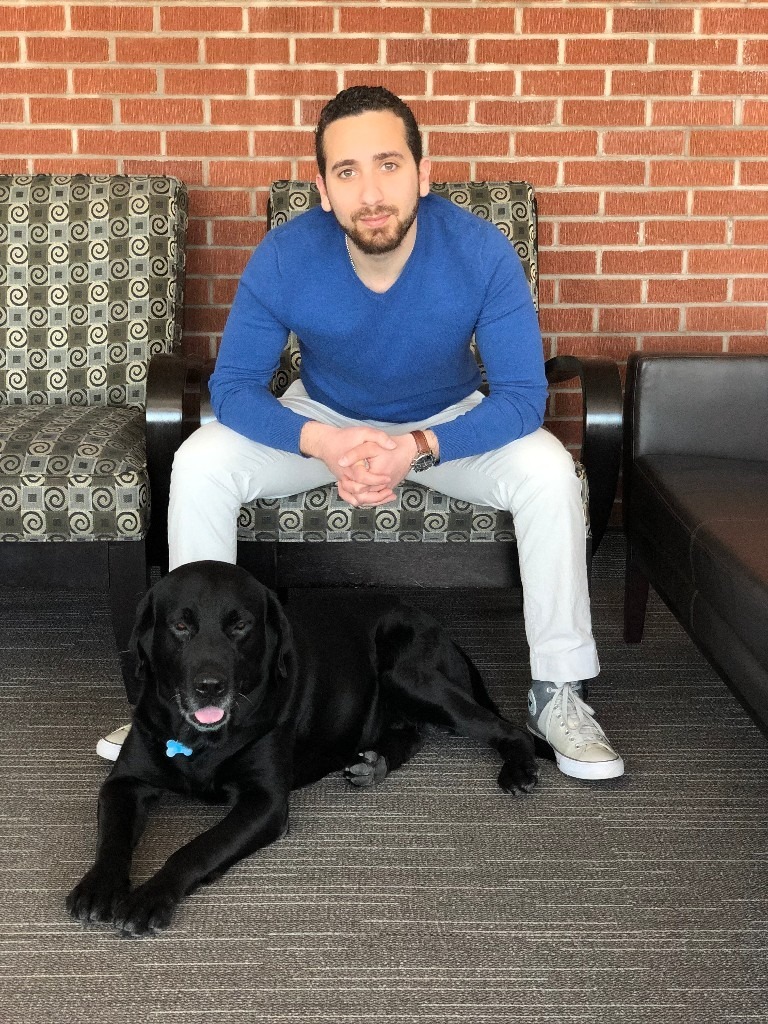 April 17, 2018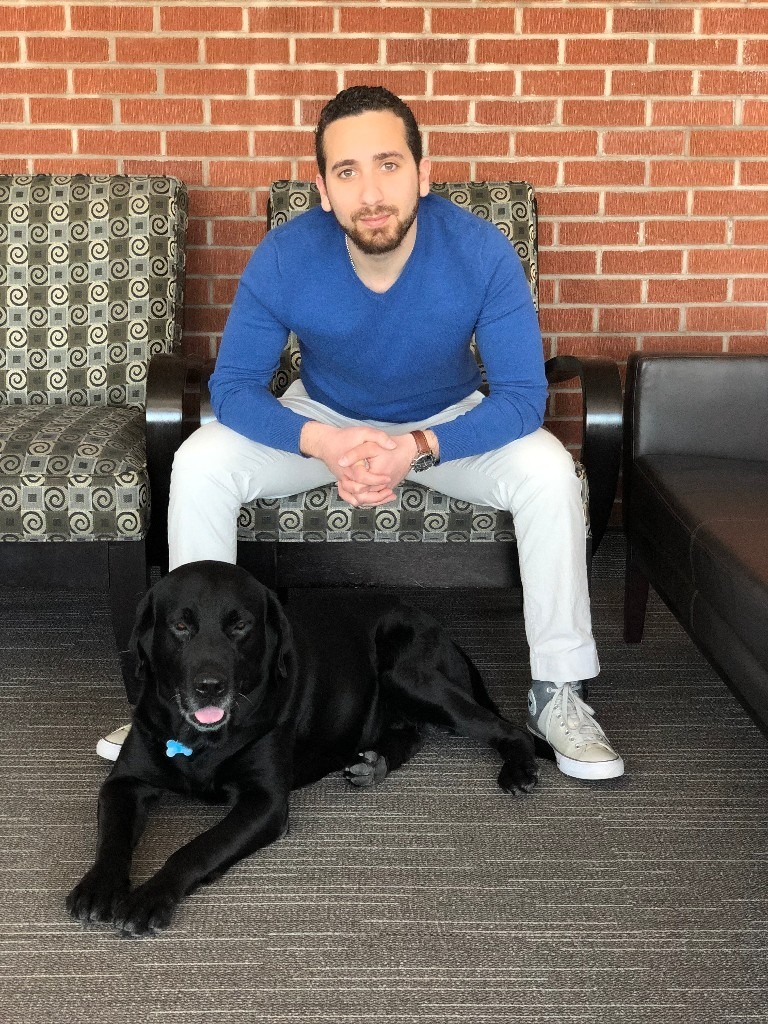 When is a newcomer no longer new? Is there a time limit? Maybe there's a milestone they reach? And what does a newcomer become when this happens? Omar Tag El-Din did not have the answers to these questions in 2012.
Omar landed in Montreal as an immigrant from Egypt with his dog, Gonzales, in June of 2012. When Omar arrived he had the ultimate goal of finishing his BBA at Cape Breton University where he completed his studies two years later. He wanted to make his Human Resources experience from Egypt more relevant in Canada, so he pursued an Advanced Diploma in HR Management from NSCC Marconi Campus and knocked it out of the park with Honours in 2015.
Although Omar initially intended to leave after receiving his education and pursue a career in a larger city, something happened to change that course. After years living in Cape Breton, he had adjusted to the lifestyle in his new home and realized nowhere else felt right.
Imagine moving from the immensely populated city of Cairo with a population of approximately 30 to 40 million residents, to the Sydney community of 30 thousand people, where you rarely get into a traffic jam. This is quite a transition if you have ever been on a road in a Middle Eastern country.
Soon after completing his Advanced Diploma, an HR opportunity in Halifax presented itself. Omar took that leap, and in the same year attained Canadian Citizenship. But he always wondered, at this time in his life, if he'd finally reached something more than "newcomer" status, or if this was just the real beginning to it. He still had no answer to those questions. After successfully completing his contract in 2016 and getting promoted to a Special Projects Coordinator position, Omar found himself with a new employer.
The following year was another defining moment, when Omar became the successful candidate for the Cape Breton Partnership to lead the Atlantic Immigration Pilot (AIP) Program in Cape Breton. His background in recruitment, development, and projects management in addition to being an immigrant himself are considered to be tools that would allow him to be an ideal recruit for his role at the Partnership.
Ironically, or maybe due to accidental kismet, Omar celebrated one year since attaining his citizenship while he was overseeing a presentation on the AIP's international graduate stream to Cape Breton University's international students centre. Omar now champions immigration, diversity, and inclusion while supporting employers facing labour shortages through the AIP and promoting the economical benefits of Immigration. Both he and Gonzales await a deeply missed Cape Breton summer, something they are looking forward to since they came back.
From an Immigrant, to a Canadian, to an Immigration Champion right here in Cape Breton. It's not clear when exactly it happened, maybe slowly over time or maybe at a specific moment, but at some point during his journey to this moment Omar has done it: He's gone from "newcomer" to "seasoned Cape Bretoner".