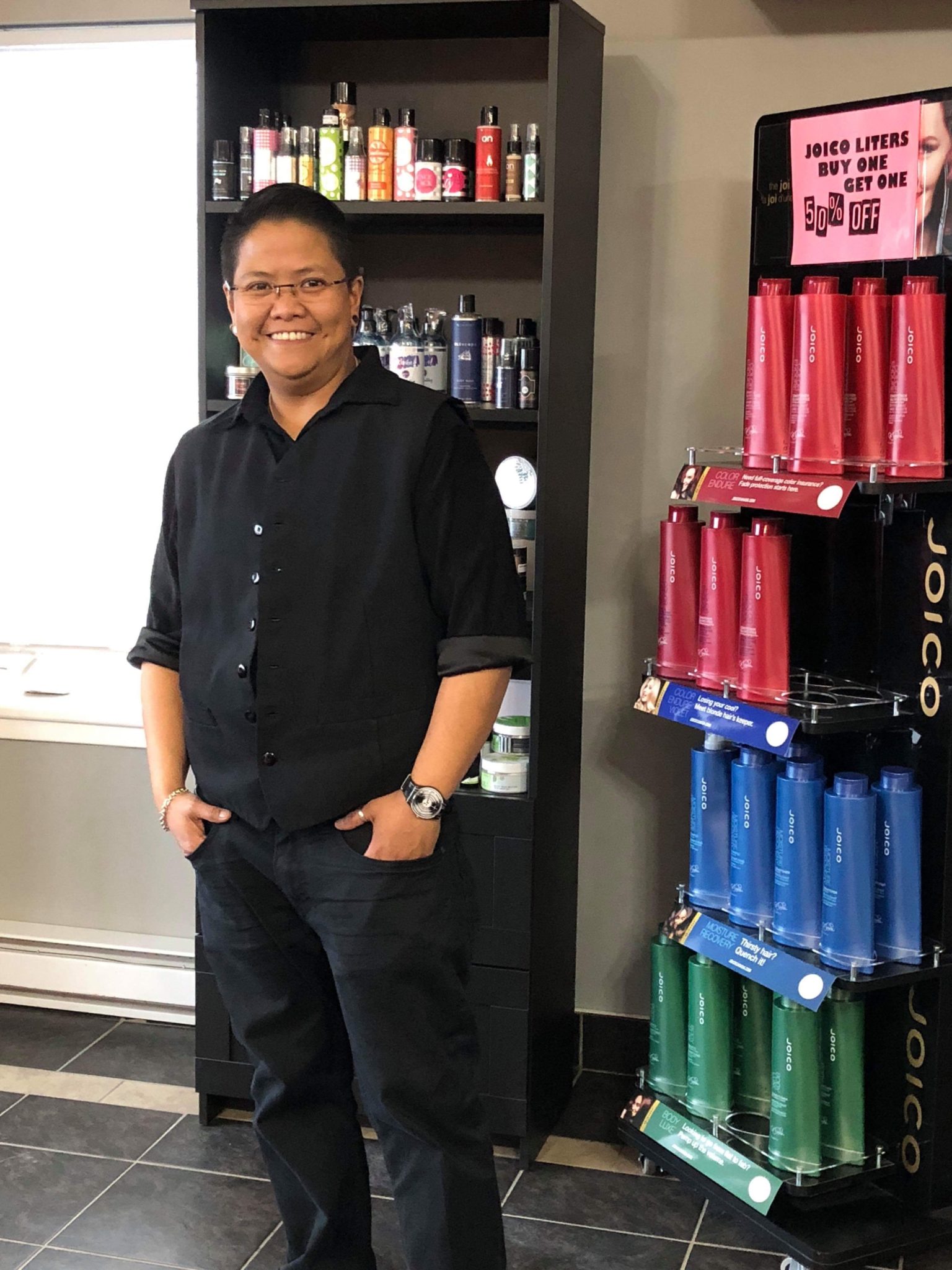 June 17, 2018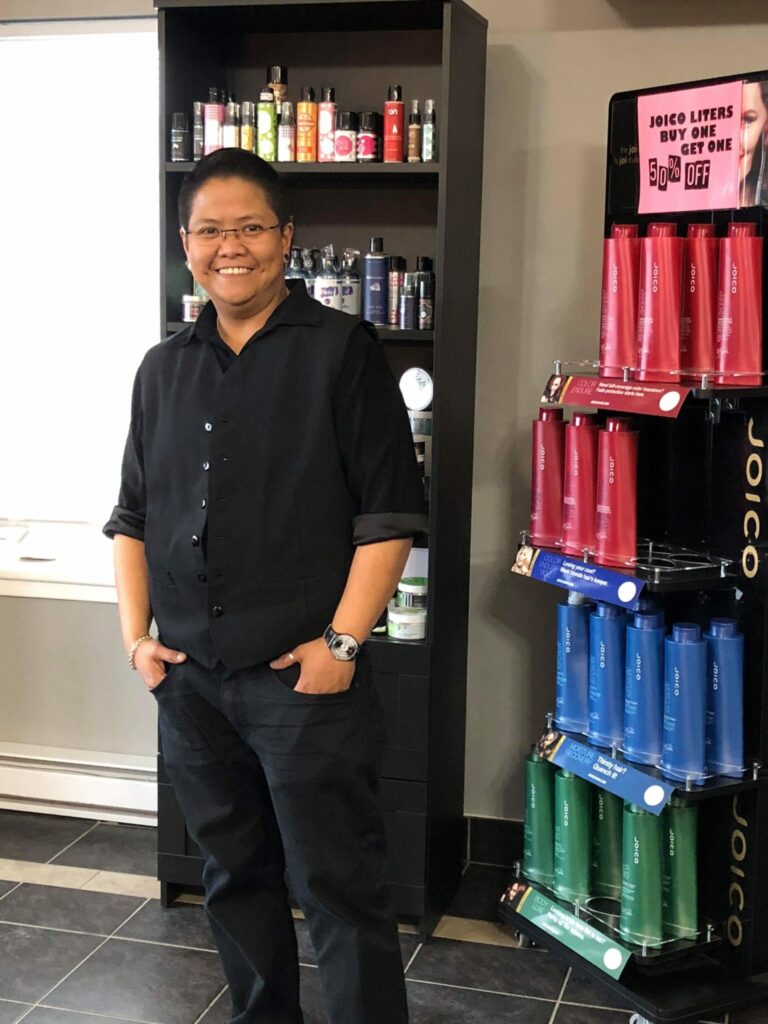 My name is Aby Maqui and here is my story…
I immigrated to Cape Breton, Nova Scotia, in July of 2014. Nena Venus is my partner and we have been together since June, 2002. It's been almost 16 years we've shared our happy lives together. We met in Abu Dhabi in 2002. We fell in love and decided to live together. I was working in an Oil and Gas Company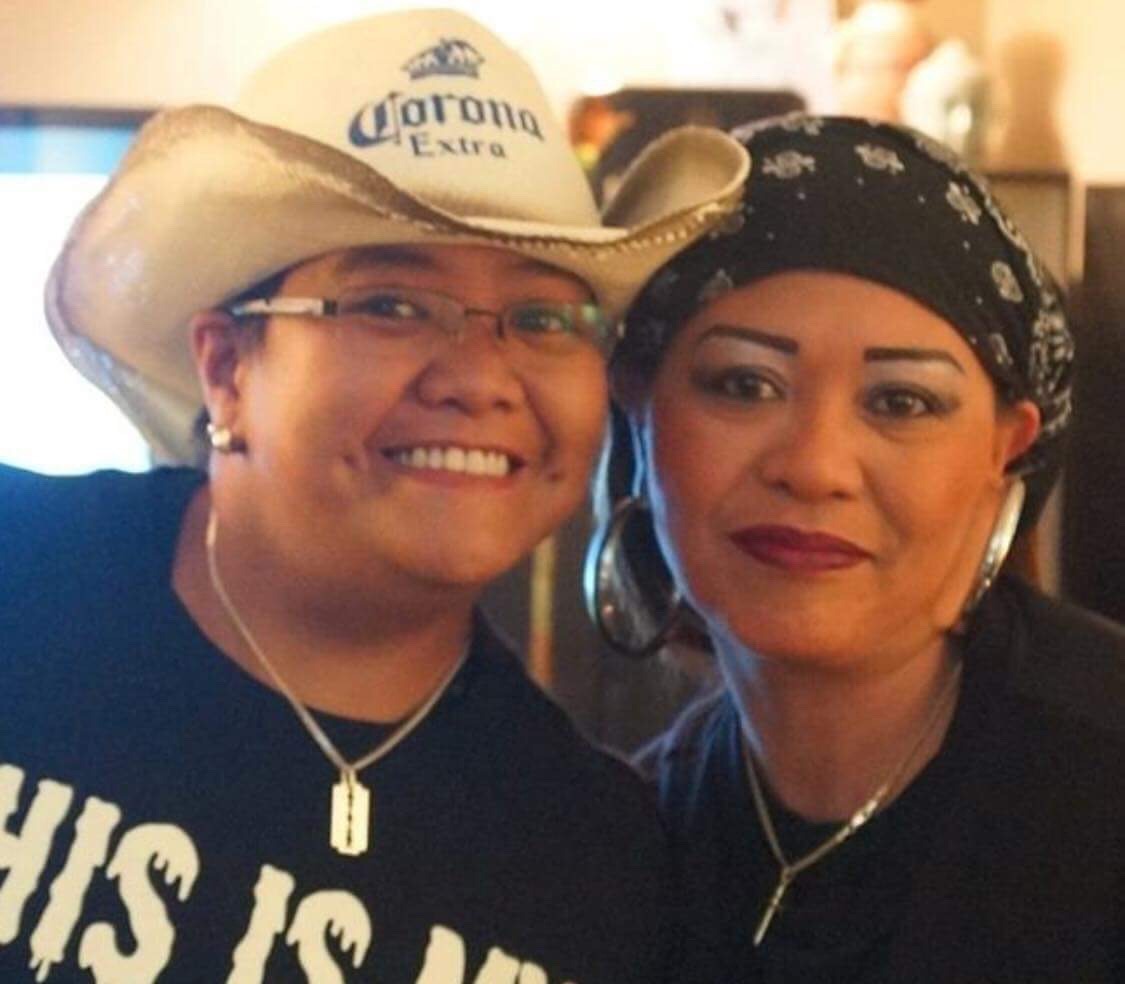 as a Senior Document Controller and my partner, Nena, was working as a general aesthetician at the Sheraton Hotel Abu Dhabi, a five-star salon and spa.
As you can imagine, the United Arab Emirates is a strict country, their laws and culture are not as open as compared to other countries like Canada, and as a lesbian couple we experienced difficulties, our relationship was discreet out of fear of being discriminated against.
We had to present ourselves as "cousins" every time we had events and work gatherings to attend to, and not as a real couple.
Nena and I had always been dreaming of immigrating to Canada because of its open culture, equality and freedom of expression. We wanted to bring our relationship to the next level and we knew that our dreams could only materialize if we would immigrate to Canada. We were wishing that someday we could legally get married and be accepted by society, the law, and that someday we could be free to express ourselves and live our lives without hesitating and pretending.
In 2012, an opportunity of a lifetime presented itself when my partner Nena, received a job offer from a spa owner in Port Hawkesbury, Nova Scotia. One of Nena's regular clients at the spa was a Canadian English teacher from Cape Breton who worked in one of the schools in Abu Dhabi. Thanks to her, Nena was referred to work as aesthetician at Secrets Spa.
This was an amazing opportunity, but at the same time we had mixed emotions. I knew that I was going to be left behind because it was only Nena that received a job offer. We knew it would be difficult to live without each other, but we had a dream to fulfill so we took the risk of being miles apart. Nena landed in Canada on February of 2013 as a Temporary Foreign Worker. Living in a separate world and far from your loved one was really turmoil. It took almost a year and a half before I was able to follow her to Canada in July, 2014. Thanks to the same Canadian employer who hired Nena, the owner of the spa hired me to work as an Office Administrator.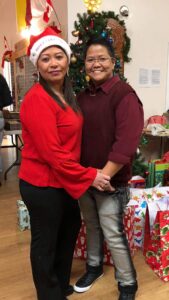 After four months of my arrival, Nena and I decided to get married, and so we did on November, 2014. A simple wedding held at a friend's house with close friends, colleagues and a commissioner of oath.
told myself "At last! My partner and I can now live freely, no more inhibitions and no more pretending". We can now present ourselves as a real couple, for better or for worse, in sickness and in health…till death do us part. This was our dream that we were waiting for and only in Cape Breton, Nova Scotia it materialized. People in Port Hawkesbury are welcoming, friendly and we love the simplicity of life here and that's why we bought our own house here. We also we love fishing and the causeway is right next-door. Buying a house was another dream come true for us. There's no reason for us to be anywhere else.
The next item on our family wish list is uniting Nena with her 25-year-old daughter.