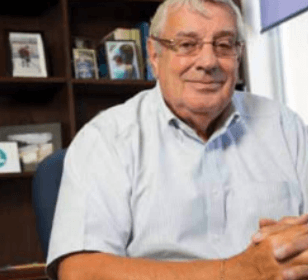 November 2, 2016
In 1966, Stuart MacLeod left a job in New Glasgow to come back to Sydney and work with his father. In just two short years after returning to Sydney, he ended up buying Stuart MacLeod Limited and claiming full ownership. "At that time I just had one employee and myself. Since then we have grown to 72 employees in just 50 years," says Stuart.
The name you now recognize as MacLeod Lorway came to fruition when two family run businesses, Stuart MacLeod Limited and C.R. Lorway and Son joined forces to create the consolidated enterprise it is today. MacLeod Lorway can now be found in nine locations across Nova Scotia, six of those are within Cape Breton and Guysborough County and the company is celebrating its golden anniversary with 50 years in business.
MacLeod Lorway has built their success on one resolute philosophy of providing individualized attention to each customer. Based on this philosophy and their three pillars, which include coverage, care and commitment, Stuart says MacLeod Lorway is the insurance broker of choice because of their inclusion of that includes personal care, understanding and most importantly, support.
What sets MacLeod Lorway apart from its competitors is the connections made within the communities that they serve. Customers know they are speaking with real people that are the neighbors, friends and people they see every day. "We are a part of the community, that is what distinguishes us and keeps us top of mind when making insurance decisions," explained Stuart.
That connection to the community is the foundation on which MacLeod Lorway was build. Their ongoing commitment to helping the people they serve and building stronger and safer places to live, work and play is why MacLeod Lorway is such a reliable community partner and sponsor.
MacLeod Lorway supports their employees and encourages them to take on the company's philanthropic spirit and take pride in their own initiatives to become active members of their community. Employees are involved in causes like the Boys and Girls Club, 'Adopt a Family' during the Holiday Season and several employees have automatic payroll deductions that support the United Way. Every employee believes in the power of positive collaboration and communication and does their part to serve the community in which they reside.
In each of their nine offices across Nova Scotia, MacLeod Lorway contributes sponsorship funds to many local events, teams and fundraisers. Locally, MacLeod Lorway has supported big name causes like the Cape Breton Regional Hospital and its Cancer Centre, as well as Cape Breton University through multiple campaigns and fundraisers for scholarship and bursary endowments.
Stuart and the MacLeod Lorway team were also major contributors to the YMCA Building Fund, as well as major sponsors for the Race the Cape, Because You Care Cup, African Orthodox Church, Girls Night Out Fundraiser for the Transition House Foundation and the Snowmobile Ride for Dad in support of prostate cancer research.
"We believe in the power of the community and together we can do our part to make the place that we live a better and stronger place for people of all walks of life to live," finished Stuart.
MacLeod Lorway's strong community ties have given them the reputation they have been able to hold onto today and will continue to leverage their success for years to come.