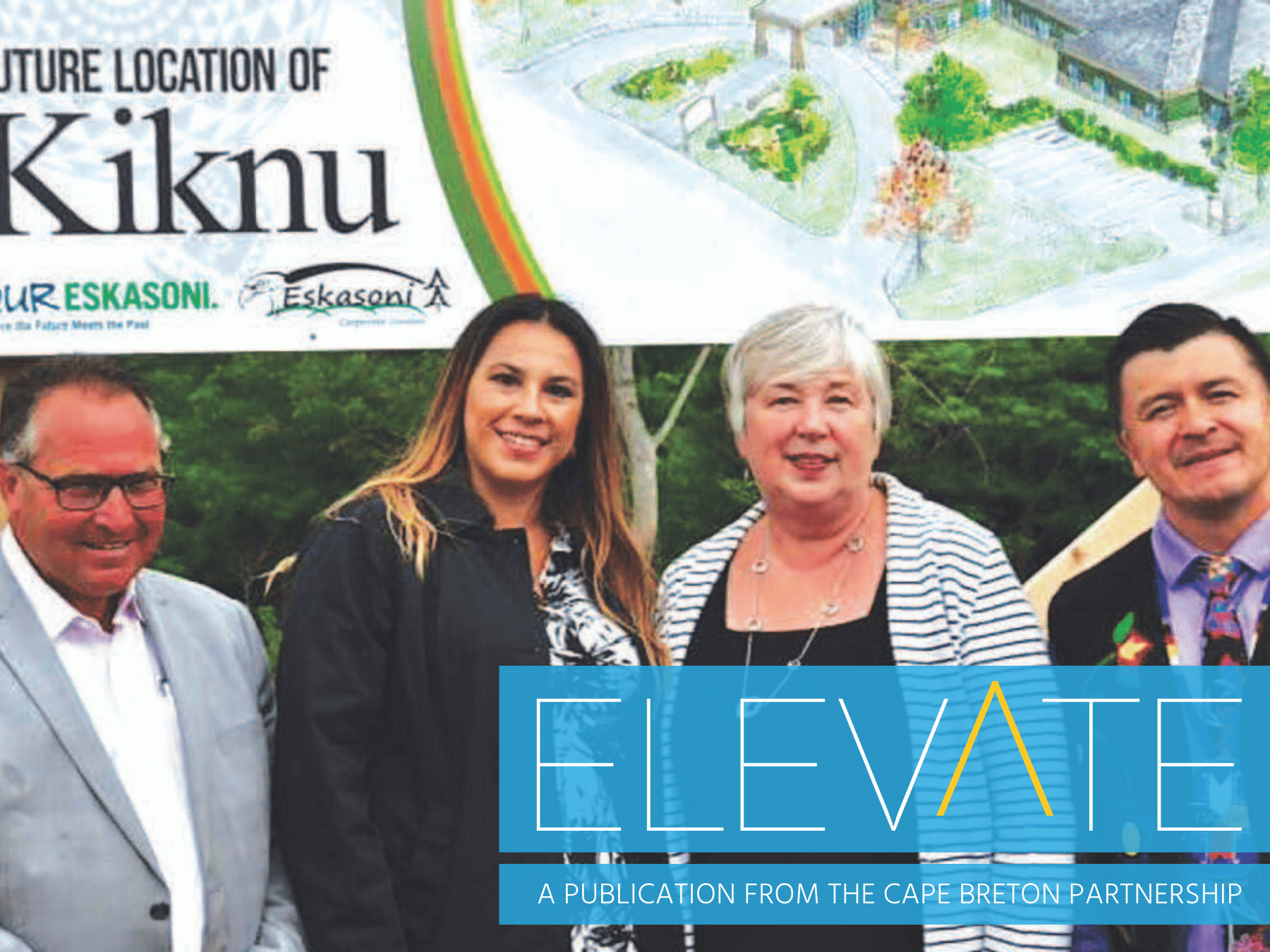 February 5, 2020
Eskasoni expands to include new facilities built to help residents celebrate culture and traditions
Story by Lynn Morrison, Communications & Marketing Assistant
This article is an excerpt from the latest issue of Elevate Magazine, the Cape Breton Partnership's business magazine that was created to bring a fresh perspective to local business success stories. Elevate highlights stories from small start-ups to organizations that employ hundreds of Cape Bretoners. To view the archive of previous editions of Elevate Magazine and to stay up to date on Cape Breton's growing business community, click here.
---
The First Nation community of Eskasoni recently announced various new projects that will be at the forefront of future development for the community. An acquirement of 86.5 hectares of land for Eskasoni has come at the perfect time, as the community has big plans for a new high school, long-term care facility and improvement of fibre-optic internet infrastructure.
In August 2019, both federal and provincial officials gathered with members of the band council, dignitaries and elders to announce a new long-term care facility that will change the way elders in the community receive the care they need in their later years. The new facility, Kiknu Long-Term Care Ltd., will begin construction in March 2020 and is estimated to be completed in 2022. Granted $19.7 million federally and more than $6.5 million from the province, the facility will include 48 beds for elders from all Unama'ki First Nations communities who are receiving long-term care.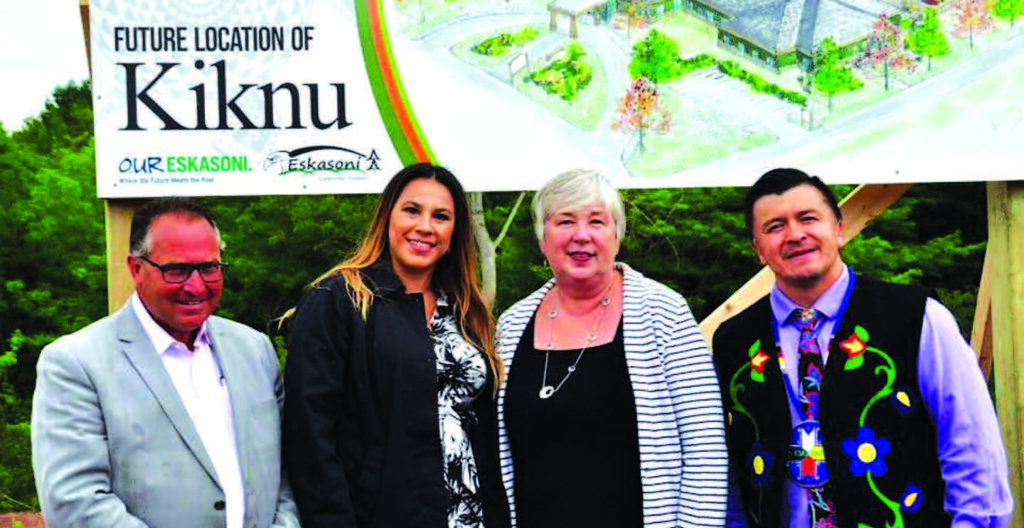 The design of Kiknu Long-Term Care Ltd. represents a turtle, which is a sacred symbol of Indigenous culture. "Kiknu," meaning "our home" in Mi'kmaw, will allow elders to receive care and comfort while providing them with an atmosphere to celebrate their language, culture and traditional practices — something that they would not receive at long-term care facilities outside of First Nation communities.
"The new long-term care facility has been a work in progress for the past four years. Our initial feasibility study was conducted in 2015 and first presented to the department of health that same year. Three years later, we are at the final stage of negotiating a 25-year license and have secured the capital that is necessary to build a 40,000 square-foot facility."

Steve Parsons, General Manager of Eskasoni Corporate Division
While providing care for elders, the development will also generate high-skilled, well-paying job opportunities for those in the trades, health care and service sectors, encouraging youth to build their lives and thrive within the community. Operationally, Kiknu Long-Term Care Ltd. will provide 70 full-time employment positions. Training for various positions will commence at the beginning of 2020.
In addition to the announcement regarding Kiknu Long-Term Care Ltd., officials also announced a residential fibre-optic project, owned and operated by the Eskasoni Band Council in partnership with an internet service provider, which will increase access to high-speed internet in the community. With an upsurge in high-speed internet, Indigenous Nova Scotians will be involved in installations, maintenance and support of the network, which in turn will allow all community members to participate in online conferences, courses and other learning sessions. While providing high-speed internet to Eskasoni, the fibre-optic infrastructure improvement will also provide an additional stream of income to the band.
With many new developments on the horizon in Eskasoni and an increase in land ownership, not only will essential care and services be provided to those in need, but will create an influx in highly-skilled employment opportunities for the future.