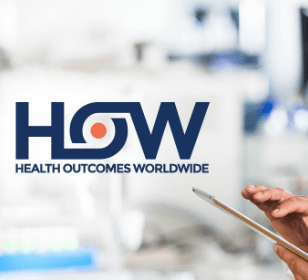 January 29, 2015
During their clinical experience four Cape Breton University nursing students witnessed firsthand how diabetes is becoming an increasingly prevalent issue in Cape Breton. Chris Walker, Taylor Sibley, Athanasius Sylliboy, Kate MacEachern and Kelsie Robertson were assigned a challenge by their professor Corrine McIssac to try to develop realistic interventions that could be implemented to work towards solving community related health issues. This class project led to new business development and a SPARK Cape Breton Award.
The group identified diabetes and proper care and prevention of foot ulcers caused by the disease as the focus of their project. The students decided that a mobile app would be an excellent tracking and preventative tool that would be accessible to health care professionals and patients. Naming their group TACKK Mobile Health, the group got to work developing FootChek, a foot ulcer preventive care app.
Chris Walker, team lead of the project believes their app makes the prevention and treatment of foot ulcers more readily accessible to both patients and healthcare professionals.
"Our product is focused on targeting the estimated 85% of foot ulcer cases that are preventable," explains Walker. "If our FootChek project was brought to fruition, it will have a significant impact within the healthcare system by helping to drastically reduce the incidence of both morbidity and mortality rates associated with diabetic foot ulcer development; while at the same time, saving the healthcare system a significant amount of money."
One of the challenging aspects for the group of nursing students was the development of a business plan. Luckily their professor Corrine McIssac, founder of Health Outcomes Worldwide, guided the group through the process. McIssac who was pleased to see her students taking such an entrepreneurial initiative encouraged the group to enter the Spark Cape Breton Competition.
"It is so encouraging to find entrepreneurs within the nursing community. These students see healthcare issues through a lens that is not contaminated by bureaucracy," says McIssac. "It is a lesson that should be learned by all those who are trying to better the economy, listen to our young people and capitalize on their innovative ideas. It is a very exciting time to improve healthcare outcomes and the province's economy."
At the end of the Spark Cape Breton competition FootChek was awarded $25,000 in funding to further the development of their app.
"Having such a competition available for start-ups and new entrepreneurs has allowed us to travel down an occupational and life path that we never thought was possible," says Walker. "We are very thankful for the opportunity we have been given."
TACKK Mobile Health Solutions is currently working to gain additional funding. Once completed, the group will be partnering with a local community to begin a pilot study on the app's performance and start beta testing. When they are able to compile their findings to show the impact that FootChek can have, they hope to begin implementation into larger healthcare populations.
To get updates on FootChek follow @FootChek on Twitter.
Read more about Spark Cape Breton Winners.