With each edition of Elevate, readers from near and far are able to see that Cape Breton is truly open for business, while also showcasing the unique and highly-sought after lifestyle built by the spirited people that live in the communities across the island.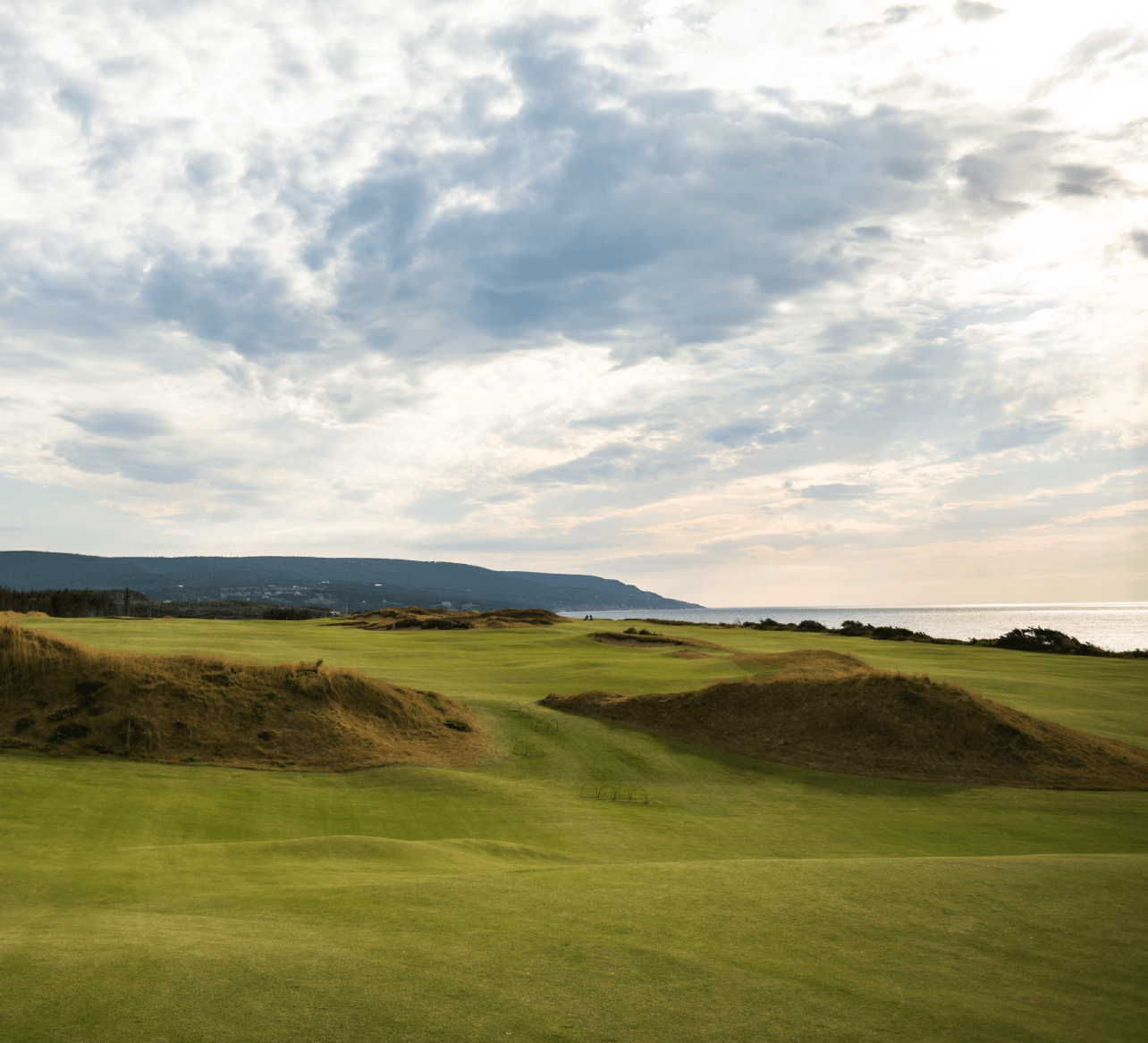 June 2, 2018
Through the Atlantic Canada Opportunities Agency's Business Development Program on June 1, 2018, the Cabot Group has received a $2 million dollar investment from the Government of Canada. The Cabot Group owns the Cabot Links and Cabot Cliffs golf courses and are using this investment to provide spa facilities, high-end culinary services and tennis courts at Cabot Cliffs. These additions to the Cabot golf courses will attract more visitors, and create an additional 50 full-time positions along with the 300 people who currently work at Cabot Links and Cabot Cliffs.
Read more >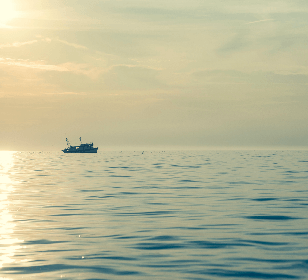 June 2, 2018
On June 1, 2018 the Government of Canada announced a $1,000,000 contribution to the We'koqma'q First Nations community to expand their aquaculture operations. This funding will help create job growth and wealth in the industry, which was identified as a strategic priority. The funding was allocated through the Atlantic Canada Opportunity Agency's (ACOA) Business Development Program, which supports small to medium sized businesses and not-for-profit organizations in Atlantic Canada. This will allow We'koqma'q to purchase equipment and provide upgrades for their aquaculture operations, along with adding 10 new jobs to the 45 community members they have employed.
Read more >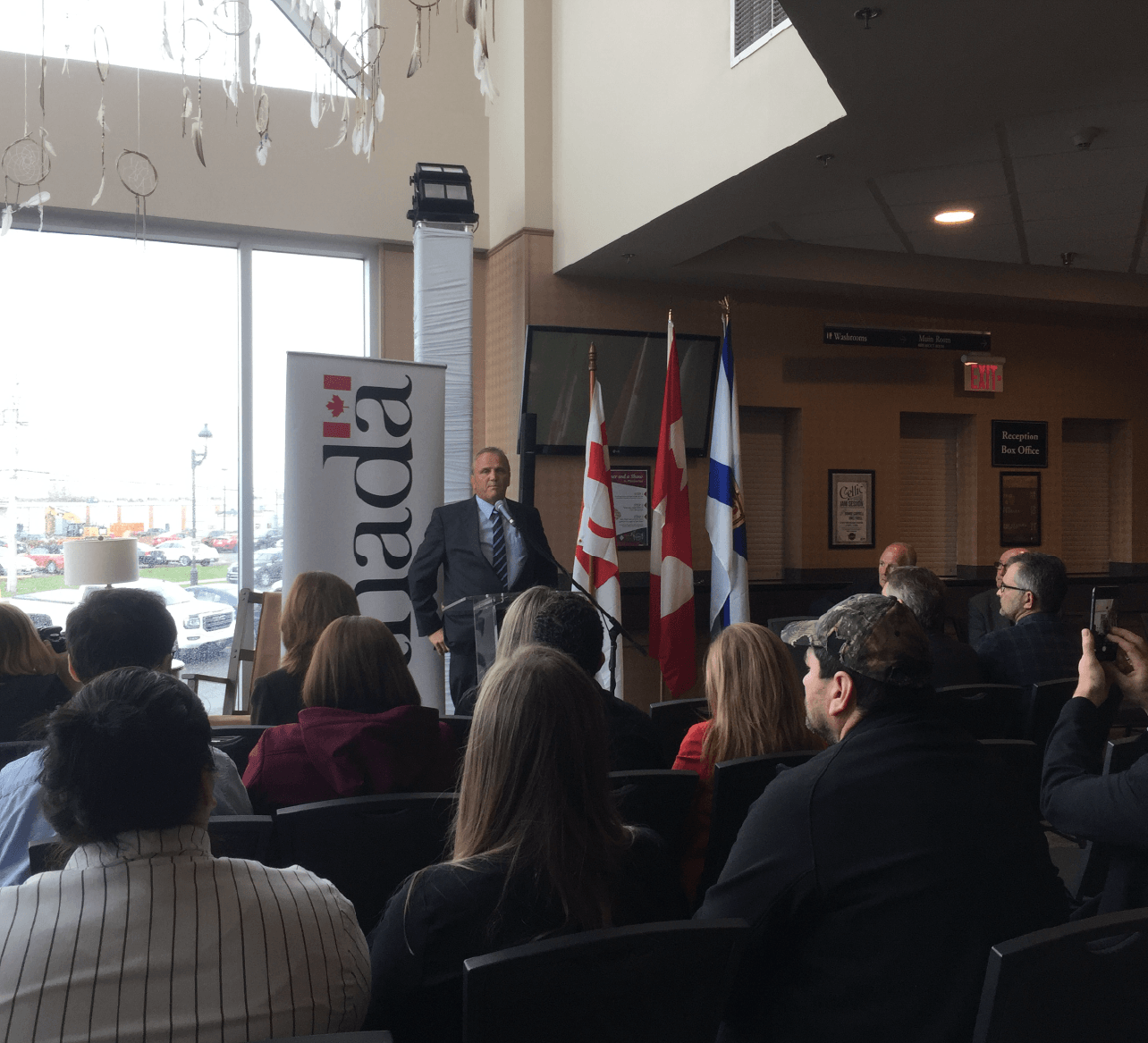 May 26, 2018
On May 25, 2018, the Membertou Reserve Band Council announced that they had received a $750,000 investment from the Government of Canada to venture into the boat building industry, with the announcement of this project made by the Honourable Mark Eyking, Member of Parliament for Sydney-Victoria, on behalf of the Honourable Navdeep Bains, Minister of Innovation, Science, and Economic Development and Minister responsible for the Atlantic Canada Opportunities Agency (ACOA). This investment, which is through ACOA's Business Development Program, will create a minimum of ten new full-time jobs and will support the enhancement of the infrastructure of the band-owned facility…
Read more >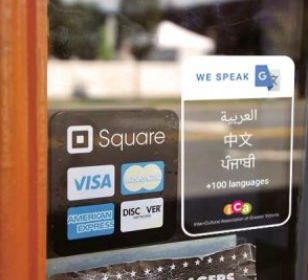 May 8, 2018
The Cape Breton Local Immigration Partnership (CBLIP) recently teamed up with Local Immigration Partnerships across Atlantic Canada to receive web-based training in the Google Translate app, through the We Speak Translate project. We Speak Translate represents a unique collaboration between Google Translate and the Inter-Cultural Association of Greater Victoria (ICA). The project launched in Victoria in April 2017, spear-headed by ICA's Community Integration Coordinator, Kate Longpre. The focus of We Speak Translate is on the use of the Google Translate app in the context of refugee resettlement and newcomer inclusion in communities. Three individuals from Cape Breton took part in…
Read more >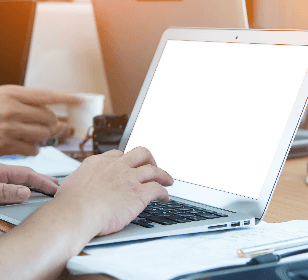 May 8, 2018
Since the official launch of the Atlantic Immigration Pilot (AIP) Program in March of 2017, all eyes have been on the four Atlantic Provinces. Candidates from all across the globe are looking to explore the Atlantic Provinces through this innovative and aspirational new pathway. The AIP has priority processing at the federal level with 2,000 more allocations for the four Atlantic Provinces. For Nova Scotia, that is almost 800 Principal Applicants (PA) plus their families in addition to the Provincial Nominee Program (PNP). You might wonder, why? Atlantic Canada - including Nova Scotia - has negative natural growth, which means…
Read more >