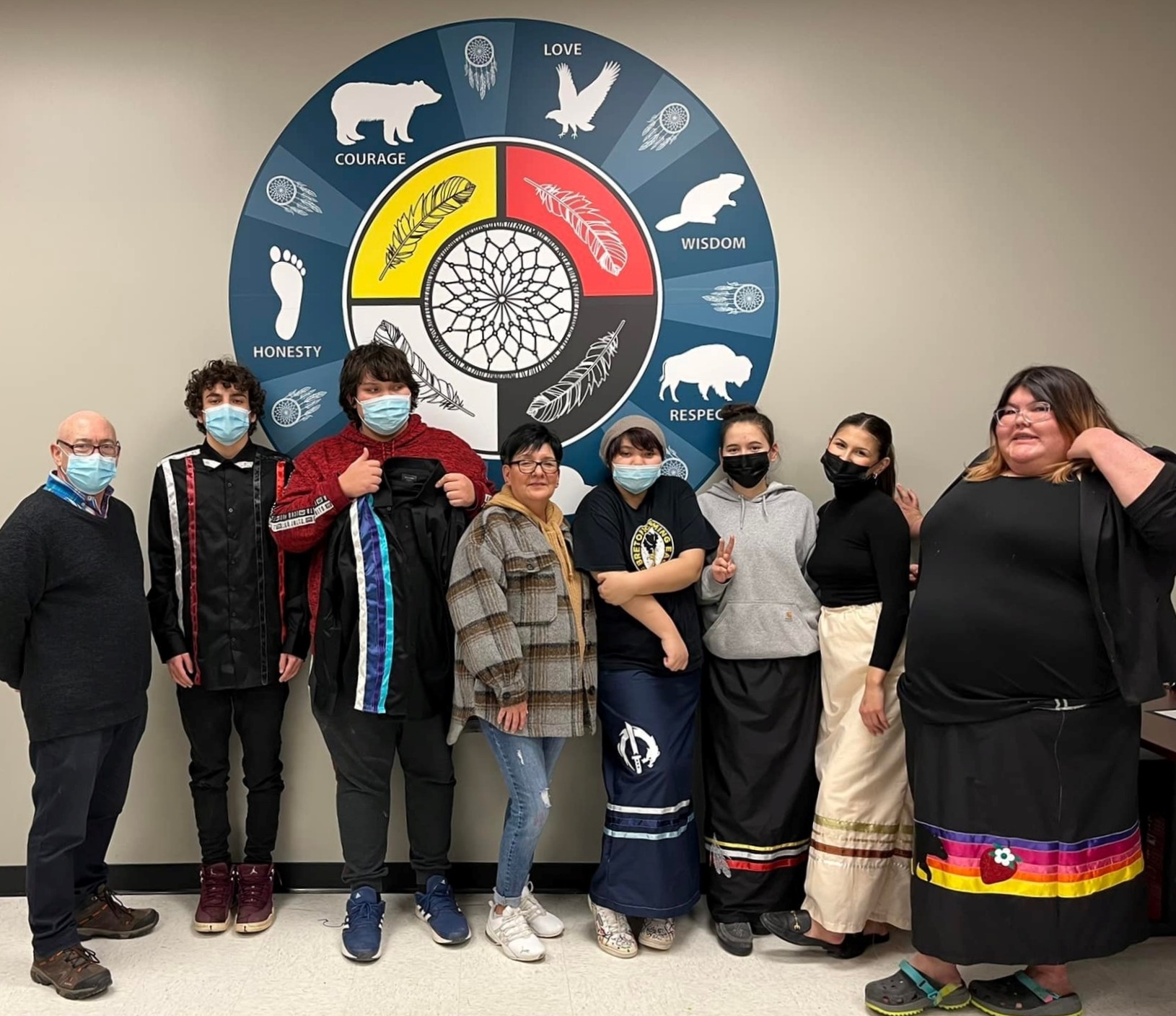 Early-2022 Program Participants received their certificates from Cape Breton Partnership Program Coordinator, Keith LeLievre, and program partner Membertou Entrepreneur Centre Manager, Eileen Paul.
June 8, 2022
By Jeremy Martell, Cape Breton Partnership

Findings from a 2019 research study on barriers to women in business have grown into an opportunity for Indigenous youth in Cape Breton – Unamak'i to develop and refine their entrepreneurship and employment skills.
In 2019, the Cape Breton Partnership developed and led a research study with First Nations community partners titled Barriers to Success For Indigenous Female Entrepreneurs in Cape Breton – Unama'ki. Through this research, it was made clear that Indigenous communities wanted to offer local youth the unique experiences of building, growing, and developing their own businesses with support programming offered in their own communities for the best experience. In response, with support from Unama'ki College, Mash-up Lab, and an Indigenous women advisory committee, the Cape Breton Partnership launched the Indigenous Youth Entrepreneurship Program in 2021.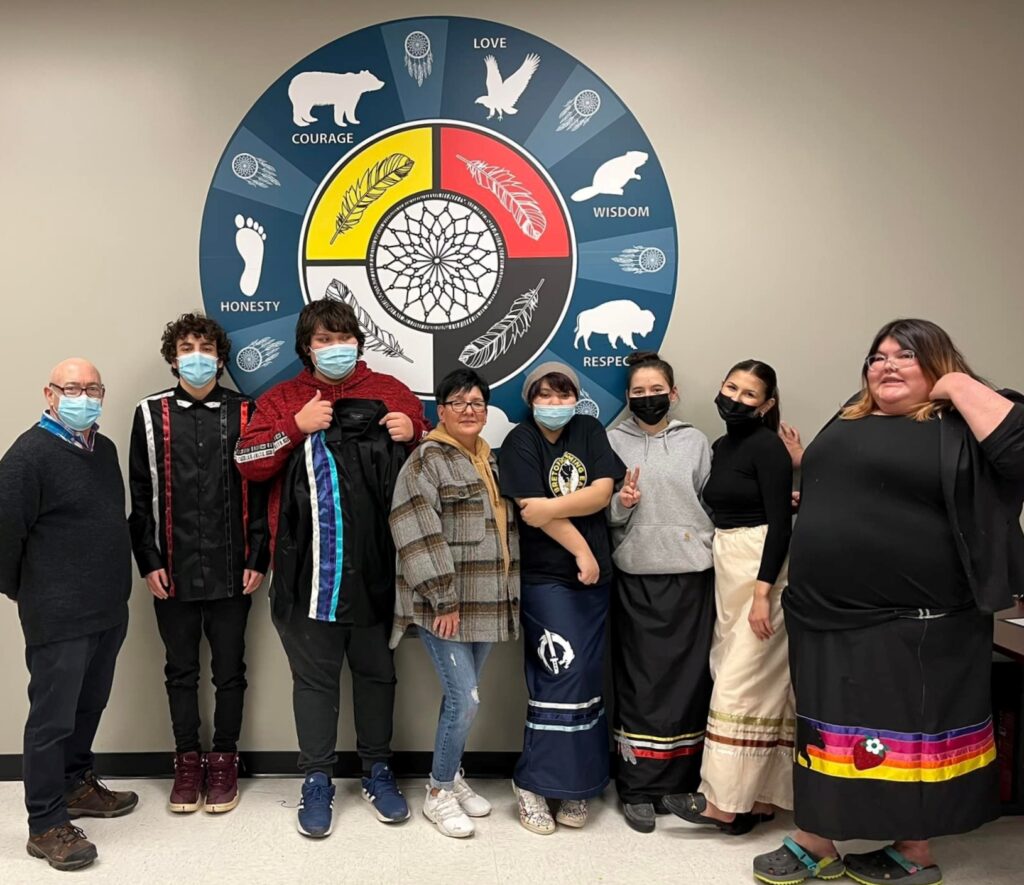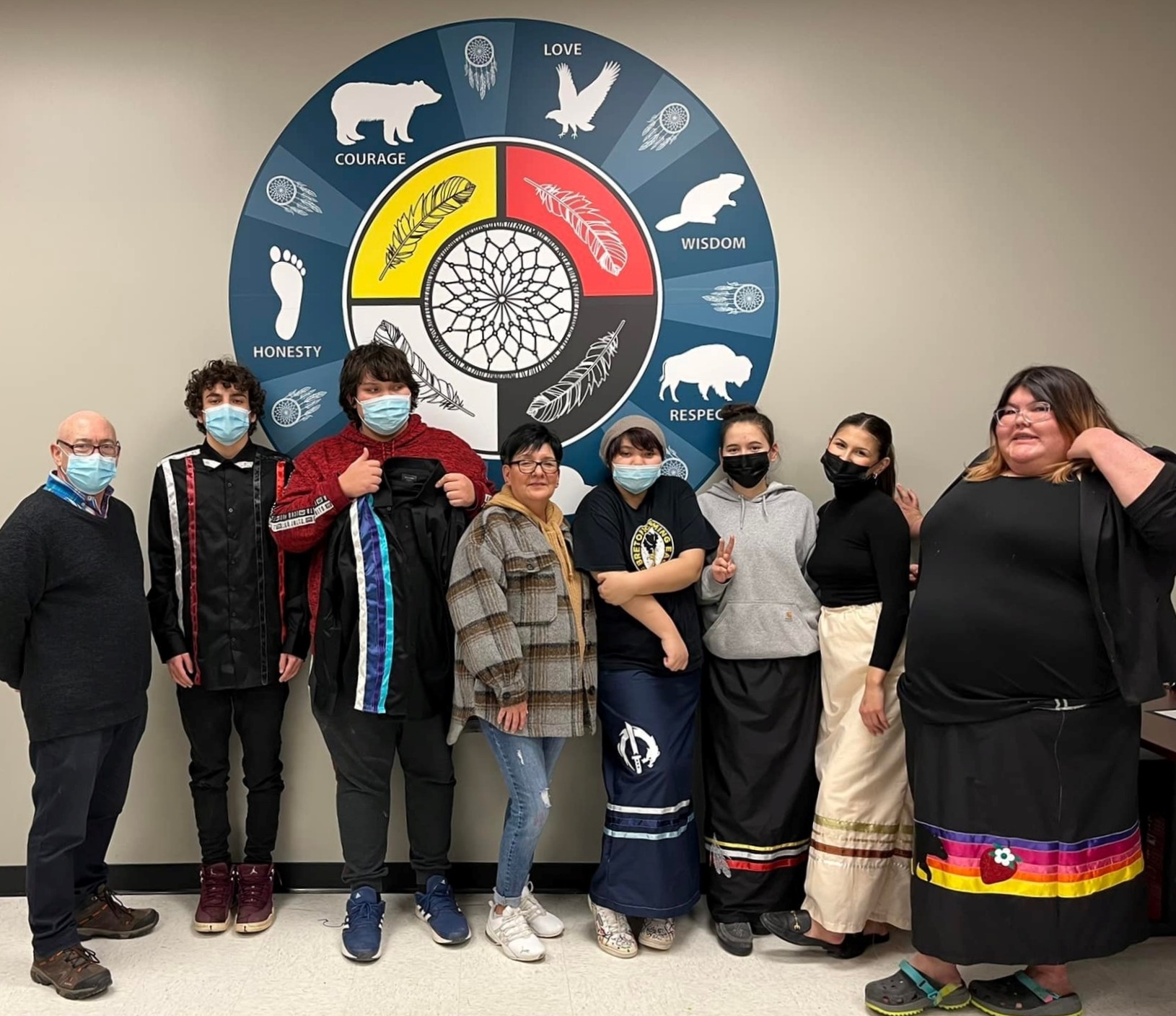 ---
With support from Employment and Social Development Canada, and through the Youth Employment Skills Strategy, the program began with an aim to deliver generalized entrepreneurship skills for 18-to-30-year-old Indigenous youth in all five First Nations Communities of Unama'ki – Cape Breton. Participants would learn about important and valuable entrepreneurship skills, all while engaging with local entrepreneurs and professionals with knowledge and experiences to share with support and participation from program partners with Membertou Entrepreneur Centre.
As the program began to roll out, it was discovered that many participants had a passion for craft-specific business ventures. It was from this community feedback that a program expansion was developed to focus on the skills most needed for craft entrepreneurs.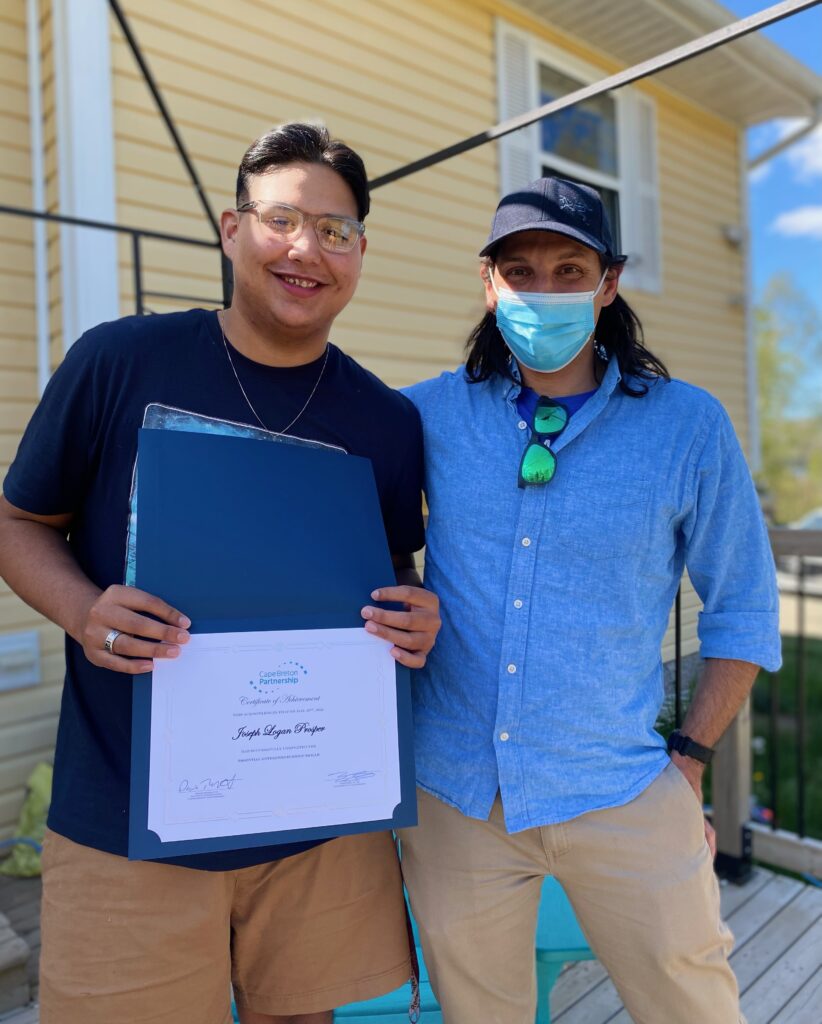 ---
"I am very privileged to get to support these aspiring indigenous entrepreneurs in following their dreams," says Denis Thibeault, Indigenous Youth Entrepreneurship Program Coordinator for the Cape Breton Partnership. "Some join the program with strong ideas on what to work towards and others are open to inspiration. All go through self-discovery and growth through the program and it's amazing to be part of these positive transformations."
To date, over 40 participants have graduated from the general entrepreneurship and entrepreneurship for crafters programs, with another couple dozen on track to graduate in the coming months. Many graduates have gone on to use these new skills for post-secondary education or to leverage new employment opportunities in their communities. The programs have also facilitated 4 graduates so far in starting up and launching their own businesses locally, with more working towards that goal.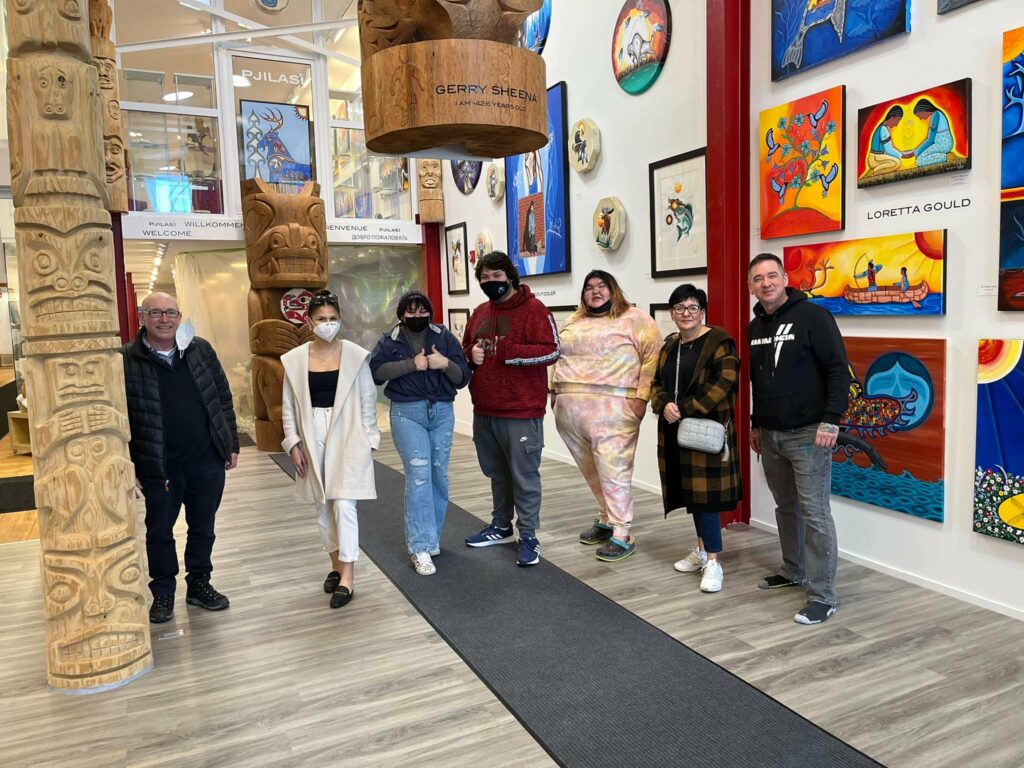 ---
Chanelle Julian of Eskasoni First Nation participated in the October 2021 cohort of the program, taking her passion for acrylic and ink-based art with her to hone in the program. Having taken an interest in the arts since an early age, Julian notes her family's strong artistic presence as a driving factor in her art, including her great-grandmother, renowned and celebrated Mi'kmaw poet Rita Joe.
Through the program, Julian started with 4 weeks of learning in her own community through a variety of experienced speakers and facilitators and followed later with a work placement with Eltuek Arts Centre in Sydney along with fellow participant Isaac Gould. This work placement lead to Julian's first ever public showcase of her art through a collaborative installation that she and Gould worked on for two weeks, ETLE'K – The Embers of the Fire Are Still Going, which was displayed at the centre's gallery from January to March 2022.
"This has been the most amazing work and job experience I've ever had," says Chanelle Julian. "The entire program was just a great opportunity, from start to finish. I always knew I wanted to work in the arts, to make my own, but I couldn't quite picture how to make it work. The Youth Entrepreneurship Program empowered me to learn more, develop my own skills, and have confidence in myself and my work."
While on work placement at Eltuek, Julian benefited from the guidance of Melissa Kearney, Programming Coordinator with the Centre. Kearney notes that both Julian and Gould took on the opportunity at Eltuek with impressive enthusiasm and excitement. Through that enthusiasm, both of the young artists and budding entrepreneurs utilized their time with Eltuek to learn from other in-house artists and small business owners, develop their own artistic skills, and build connections in the local creative sector.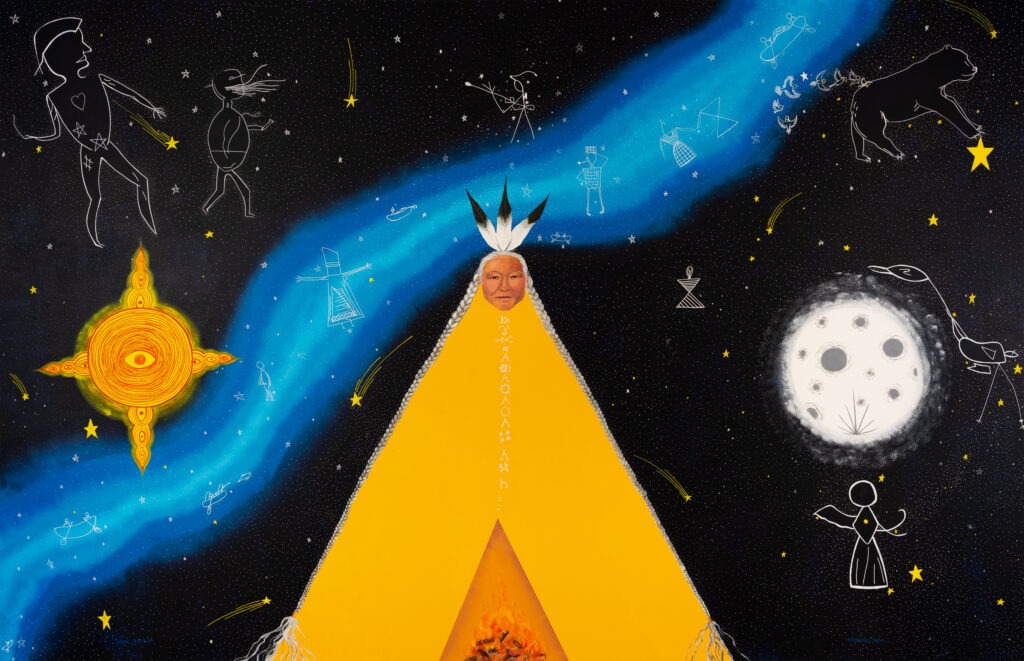 ---
"I can't yet begin to put words to just how incredible it has been to work with Isaac and Chanelle, both. They were attentive, self-motivated, collaborative, creative, communicative, humble in their gifts, fun to be around, and downright inspiring humans," says Kearney. "The mural they made at the end of their work placement is beyond what I could have hoped or asked for."
After a successful public art gallery, what's next for Chanelle Julian? Due to the gallery and connections she made, Julian has already secured follow-up work for her and her art. Both Julian and Gould have also retained their connection with Eltuek, securing artistic studio space in-house. Recently, Julian was also able to showcase a painted shawl of hers at the Boardmore Playhouse's Please Do Not Touch the Mi'kmaq in April 2022.
"I'd recommend this program, and any like it, to anyone looking to develop their skills and build their own business and legacy. The program, the facilitators, the speakers, the lessons… They're all a huge booster to help you grow professionally and personally," adds Julian. "I couldn't have seen myself pursuing this life if not for what I learned through this program."
---
Elevate is Cape Breton – Unama'ki's business-focused publication brought to you by the Cape Breton Partnership. To evolve with our business audience, the publication has now moved from a print publication to fully online. Starting in 2022, our readers can expect to see Elevate articles appearing on both our website and on Saltwire.com.