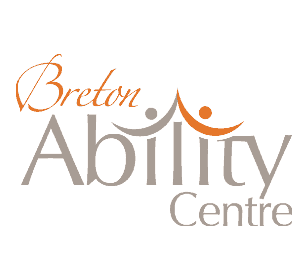 December 9, 2014
The Breton Ability Centre has launched a new social enterprise that has made being green more convenient and rewarding for residents across CBRM. The Community Bottle Donation Bin directly supports Breton Ability Centre's employment programs by collecting the money earned from the recyclable donations made in the form of glass and plastic bottles. The new program was designed to create significant and meaningful work opportunities for residents living and working with disabilities at Breton Ability Centre. Money made from the Bottle Donation Bin goes directly back into the Centre, funding program costs, employee compensation and the Life Work Centre.
"The new Community Bottle Donation Bin has been designed to be convenient as possible for individuals dropping off their recyclables," says David Farmer, Director of the Life Work Centre. "The bin is similar to those seen in the community where clothing and household items can be dropped off. We encourage folks to drive up, donate and make a difference," adds Farmer.
Residents involved with the program are strong advocates of creating a greener lifestyle by creating proper recycling habits and are proud to be involved in an initiative that directly benefits the important work performed by the Breton Ability Centre. Breton Ability Centre staff and residents encourage anyone who is interested in helping to make a difference to drop off their various glass, plastic, and refundable containers to its Community Bottle Donation Bin, in the Breton Ability Centre's main driveway, 1300 Kings Road, Sydney River.
The Life Work Centre has grown extensively in the last number of years and has established itself as a vital employer in Cape Breton with the development of several new social enterprises. The Breton Ability Centre has shown its commitment to the region by pledging their resources to providw meaningful and engaging employment to individuals living with varying disabilities. The positive and inclusive work environment fostered at the Life Work Centre gives residents the chance to reach their full potential by engaging with and giving back to their community through vocational related employment activities.
Products and services available at the Life Work Centre include: packaging & assembly; woodworking; printing; LWC shredding solutions business; The Best of Cape Breton Store; learning centre; community garden/greenhouse; and Future Links MiniPutt.
For more information about the programs and services offered through Breton Ability Centre and the Life Work Centre, visit their website.
To inquire about any of the services offered at the Life Work Centre contact David Farmer at 902-539-7640 ext. 3349 or email at dfarmer@cb-bac.ca.