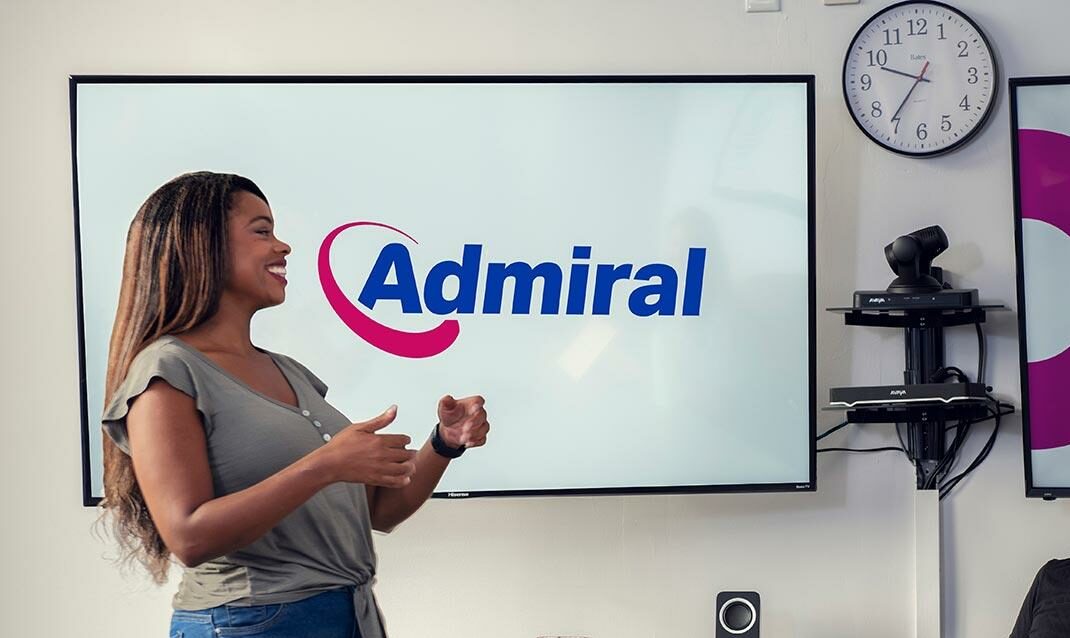 The past couple of years have certainly changed the way we think about work-life balance. What was once a buzzword for employees evenly splitting time between home and work has taken on new meaning as the physical office space changes, and more employees move to remote work.
June 6, 2022
Article by Nova Scotia Business Inc.


Source: https://www.novascotiabusiness.com/articles/admiral-canada-successful-remote-work-expansion-cape-breton
Well ahead of its time, Admiral Canada has been prioritizing work-life balance for years. Admiral Canada Operations Director, Rebecca Cable, notes work-life balance was already a major focus back in 2007 when Admiral opened its Halifax office. With their UK staff working late into the evening to service clients until 10 pm, Admiral was motivated to find a solution that would provide better balance for employees. "We needed a location that fit our time zone requirement to ease the load for our UK workforce, and a community that could provide professional, high-end customer service," says Cable.
With the help of Nova Scotia Business Inc. (NSBI), Halifax, Nova Scotia was selected. With the office eventually expanding to more than 400 staff, Admiral Canada grew to support 5.98 million customers across the UK with home and motor insurance policies. The expansion into Nova Scotia was a resounding success, offering standard workday hours for both the UK and Halifax office.
That is, until Covid-19 hit.
With closures and a lack of work from home infrastructure in place, operations quickly halted. But it's no surprise a company like Admiral Canada, with an already well-established employee-centric philosophy, adapted quickly and efficiently to the new world order.
"What we thought wasn't possible came to be within three weeks. We were able to take our first calls remotely at home, due to the team coming together locally with our IT staff. And although people were nervous at the beginning, today, they overwhelmingly prefer it," says Cable.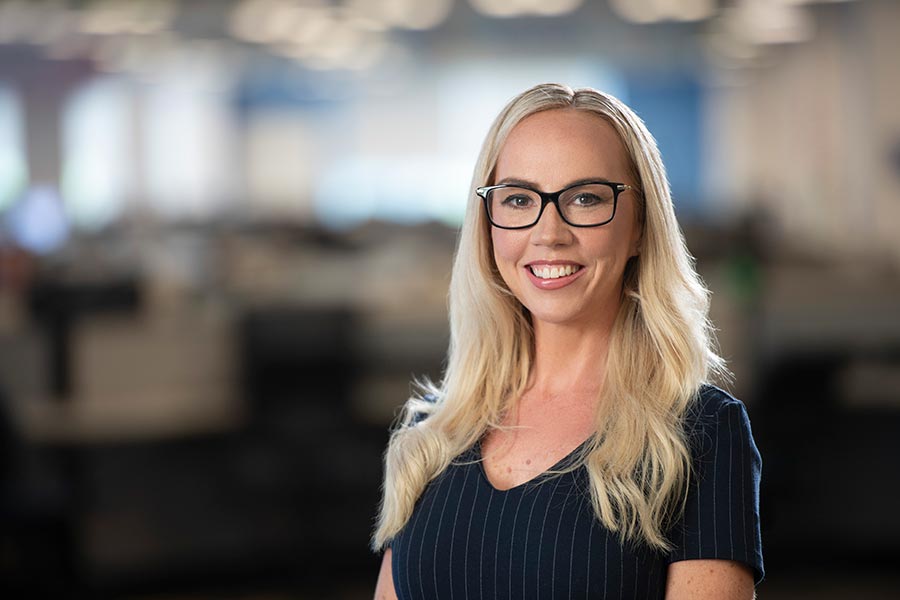 The result was an opportunity that changed the direction of their operations in Halifax and beyond. Staff became confident in the work-from-home model, and leadership saw surprising stability in performance. The resounding success of Admiral's work-from-home pivot during the pandemic gave the company the confidence to explore and consider other workforce solutions, such as establishing a location in Cape Breton.
Cape Breton, Nova Scotia, is known for its coastal views, hiking trails, and Celtic culture. However, its best kept secrets may be its available and skilled workforce, favourable time zone, and competitive business costs. To those knowledgeable, Cape Breton is an untapped and competitive business environment.
"Our leadership team initially considered Cape Breton, but no one knew how to progress it. The restructuring of our office to a work-from-home model and NSBI's involvement was fundamental in moving that forward and making it happen," says Cable.
Through conversations with NSBI and the Cape Breton Partnership, an assessment was completed, and the data showed that in comparison to other locations, Cape Breton offered a clear competitive advantage. Plus, Cable explains, it has an overwhelming sense of community support. "We were touched by how genuine NSBI and the Cape Breton Partnership's interest was in seeing our operations and the remote workforce succeed. It was obvious the growth of our company and quality job creation were important to everyone involved."
WATCH: Take a look back when Alex MacDonald, former vice president of Admiral, shared the key role Nova Scotia's time zone and strong service-driven culture played when Admiral was choosing a new location.
"The Cape Breton Partnership is excited about the new career opportunities Admiral Insurance Services brings to Cape Breton – Unama'ki," says Tyler Mattheis, President & CEO of the Cape Breton Partnership. "The workforce in Nova Scotia's second largest urban centre has a lot to offer both local and global employers. I'm confident Admiral, our local communities, and newcomers that take advantage of these new positions will benefit from this excellent opportunity facilitated by our valued partners at Nova Scotia Business Inc."
NSBI provided added support via a payroll rebate that incentivized hiring exclusively in rural Nova Scotia. "NSBI was very attentive and supportive throughout the negotiation of the rebate, which we were successful in getting. Overall, NSBI played a huge part in making sure we took the plunge to move into Cape Breton."
When asked how the trial of the remote "office" in Cape Breton is performing, Cable is quick to confirm, "There's just no question it was the right thing to do. There's untapped talent in rural Nova Scotia, particularly Sydney right now, that is a terrific opportunity for us and others. It's given us confidence to expand and attract more people in the area to allow us to grow our operation in Canada."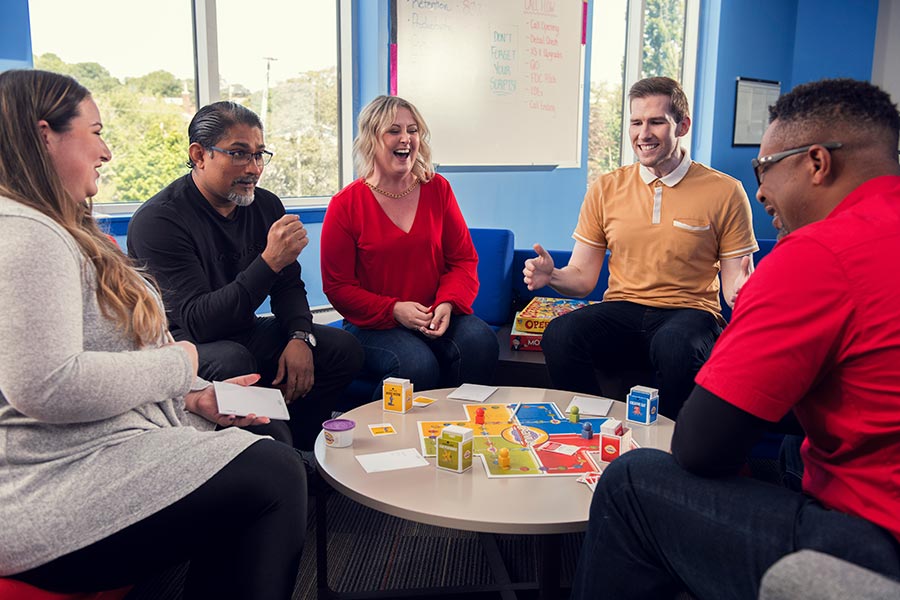 What started as a move to improve work-life balance for their UK staff, turned into a successful remote work expansion into Cape Breton.
"We are seeing revived growth, business opportunities and excitement across Cape Breton Island and no one could have expected the swift pace of that growth," says Amanda McDougall, Mayor of the Cape Breton Regional Municipality. "Having the Cape Breton Partnership and Nova Scotia Business Inc. showcasing CBRM's labour force helps many of our local communities. This collaboration encourages business to explore Cape Breton Island, helping them find creative ways to grow and thrive while ensuring their workforce is fully supported."
---
Elevate is Cape Breton – Unama'ki's business-focused publication brought to you by the Cape Breton Partnership. To evolve with our business audience, the publication has now moved from a print publication to fully online. Starting in 2022, our readers can expect to see Elevate articles appearing on both our website and on Saltwire.com.