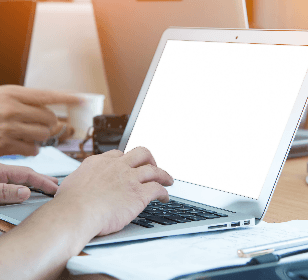 May 8, 2018
Since the official launch of the Atlantic Immigration Pilot (AIP) Program in March of 2017, all eyes have been on the four Atlantic Provinces. Candidates from all across the globe are looking to explore the Atlantic Provinces through this innovative and aspirational new pathway.
The AIP has priority processing at the federal level with 2,000 more allocations for the four Atlantic Provinces. For Nova Scotia, that is almost 800 Principal Applicants (PA) plus their families in addition to the Provincial Nominee Program (PNP).
You might wonder, why?
Atlantic Canada – including Nova Scotia – has negative natural growth, which means there are typically more deaths than births. The Atlantic region is the only jurisdiction in Canada to have this unfortunate distinction. Due to population aging trends, there will be a wave of retiring baby boomers in the next several years which will result in a sharp decline in the region's labour supply. As such, employers are now facing labour shortages or anticipating shortages in the near future. That is why the federal government, in collaboration with the four Atlantic Provinces, created an action plan called the Atlantic Growth Strategy, under which the AIP falls (Skilled Workforce and Immigration).
So how does it work? If you watch the Immigration, Refugees and Citizenship Canada (IRCC) videos or read a little about it, you will find out that Nova Scotia employers need to become approved by the Nova Scotia Office of Immigration (NSOI) before they can hire under the AIP. These approved employers are called "Designated Employers" and if you are wondering where to find that list of designated employers – you are not alone. Unfortunately, that list is not made public. Some employers are comfortable with publicizing their designation while others don't and want it to remain that way.
So without further introduction, we have compiled for you 5 tips to increase your chances of finding a designated employer and moving to "Canada's Ocean Playground". Yes, we have that on our car plates in Nova Scotia:
1. Research the labour market and find out exactly where your skills are needed in Nova Scotia.
One of the benefits of the pilot, is that employers enjoy "Flexibility to focus on labour needs in each region (highly skilled, intermediate skilled and international graduates)". To research the labour market, go to the most common job boards, look into Nova Scotia, and filter jobs that have been posted for 4 weeks or more (recurring postings). That means the employer is unable to fill that position and is more likely to take part in the AIP.
2. Add a paragraph in your cover letter referring the employer to the Nova Scotia Office of Immigration (NSOI) if they are interested in your employment.
Have something in your resume about the AIP and how it can work for you as well as the potential benefits for the employer. This will serve as evidence to the employer that you know what you are doing and that you are not just someone from across the globe shooting in the dark. For example: "If you deem my qualifications and experience suitable for your position, please note that you may be eligible to hire me under the Atlantic Immigration Pilot (AIP) Program. If you are facing labour shortages and having difficulties attracting or retaining talent, please consider the AIP and contact Nova Scotia Office of Immigration for support." Leave a link for NSOI's AIP page http://novascotiaimmigration.com/help-for-employers/atlantic-immigration-pilot/.
3. Apply for jobs in your field and make sure you meet the minimum eligibility criteria.
One eligibility criteria for the AIP is that the successful candidate must have at least 1 year of relevant paid work experience from the past 3 years. Demonstrate to the employer that you know about the eligibility criteria for the AIP. Do you meet the minimum High School requirement? Find out more about an Educational Credential Assessment. Do you meet the Canadian Language Benchmark level 5 or 4? Have you taken an official language test? Knowing those details gives an employer confidence in you as a candidate. An employer will be taking a leap of faith hiring someone they have never met, so prove you are worth it and do your homework.
4. Research the geographic areas that you are applying to, and prove to the employer you know what (and where) you are getting yourself into.
Nova Scotia is full of natural wonder and beauty, and there is a unique culture and lifestyle in its regions – more open spaces with room to live, grow and work. These regions tend to be family oriented as well, so make sure you do your homework on where you're going and write the employer a little paragraph in your cover letter on why you would like to live in their community. Employers generally try not to hire someone who will leave them soon after, so this is an important consideration for you as a candidate and for the employer when it's time to make a decision in employment.
5. Be committed, and remain committed.
If you are serious about immigrating and you have the skills the area needs, it'll happen.
Nova Scotia is big and has a lot of potential and opportunity. Canada is actively seeking immigrants to make an economic impact, and you are one of them. Finding a job is really a job in itself, so finding a job in a foreign country with an employer in a culture you may have never been immersed into isn't going to be easy. The time commitment to these job searches can be quiet daunting and you might want to give up after a few applications but fortune favours the bold. If you do your research, know which employers are looking for your skills, get your educational credential assessment done, take your official language test, refine and perfect your application; who knows, we may see you soon in Atlantic Canada.
PS: It also might be a good idea to include a portfolio with your application.