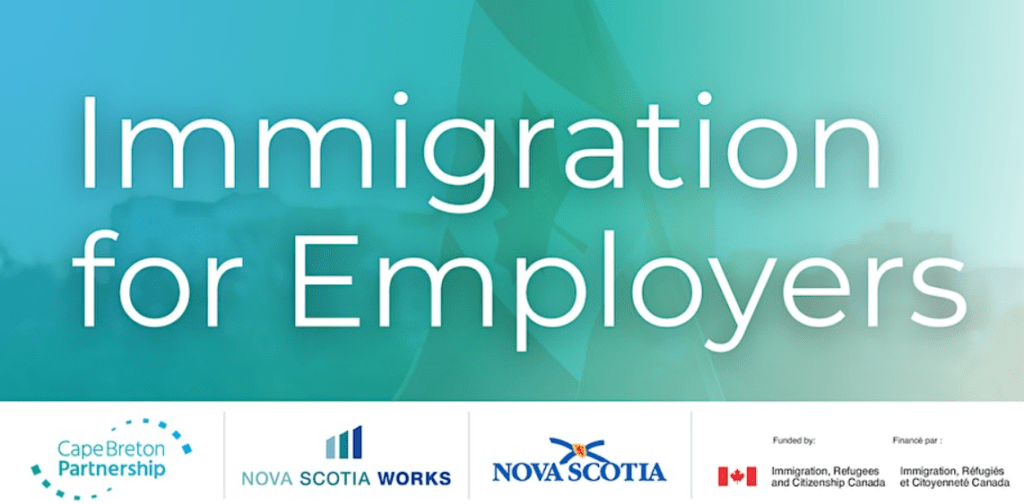 Join the Cape Breton Partnership, Immigration, Refugees and Citizenship Canada, Nova Scotia Labour, Skills and Immigration, and Nova Scotia Works this July to learn how immigration helps employers meet labour needs at one of our upcoming Information Sessions!
Learn how to navigate the Canadian immigration system, and how to support your employees and newcomers to stay in Unama'ki – Cape Breton with;
Representatives of Immigration, Refugees and Citizenship Canada will provide an overview of Federal immigration programs including:
how to hire temporary foreign workers and the work permit process;
hiring international students and how to retain them after they graduate;
resources to help you find skilled workers faster;
Francophone immigration opportunities;
and permanent residence pathways available to allow workers stay in Canada long-term.
Representatives of Labour, Skills and Immigration will provide an summary of:
provincial programming including the Nova Scotia Nominee Program (NSNP) and the Atlantic Immigration Program (AIP);
international recruitment opportunities;
and retention strategies.
Representatives of YMCA Cape Breton / Nova Scotia Works will teach employers about:
HR tools;
training resources;
and wage subsidy information.
Sessions will occur in person on July 11 and July 12, and a virtual session will be held on July 13!
To register, click a session button below and register by July 10: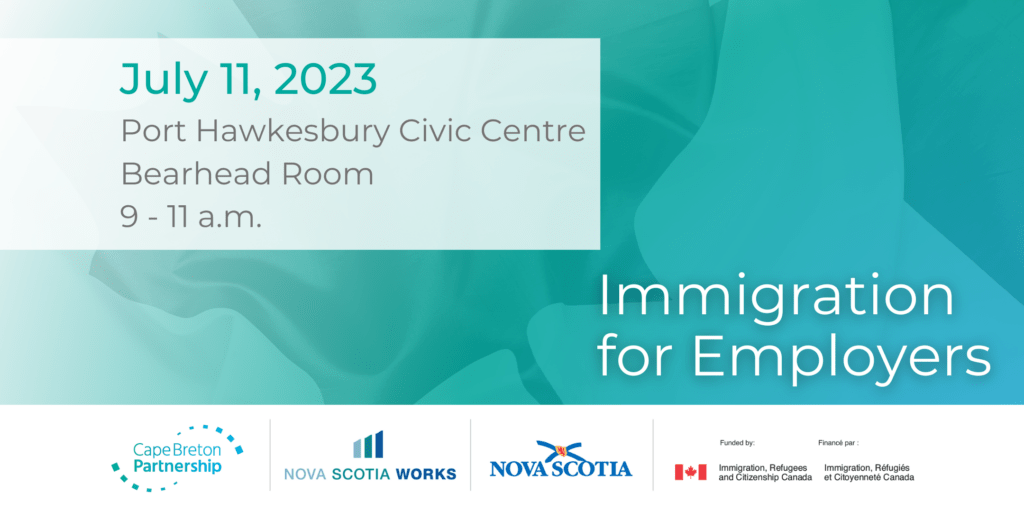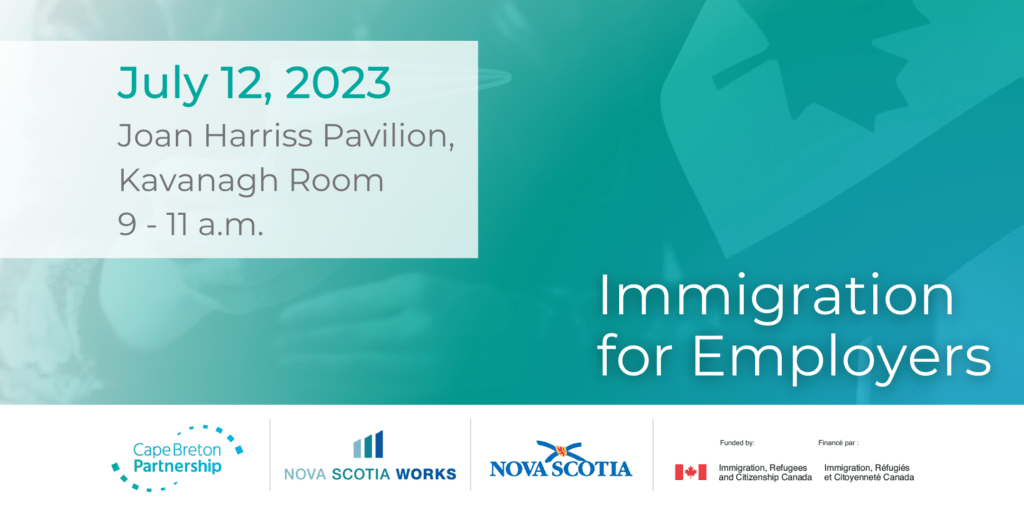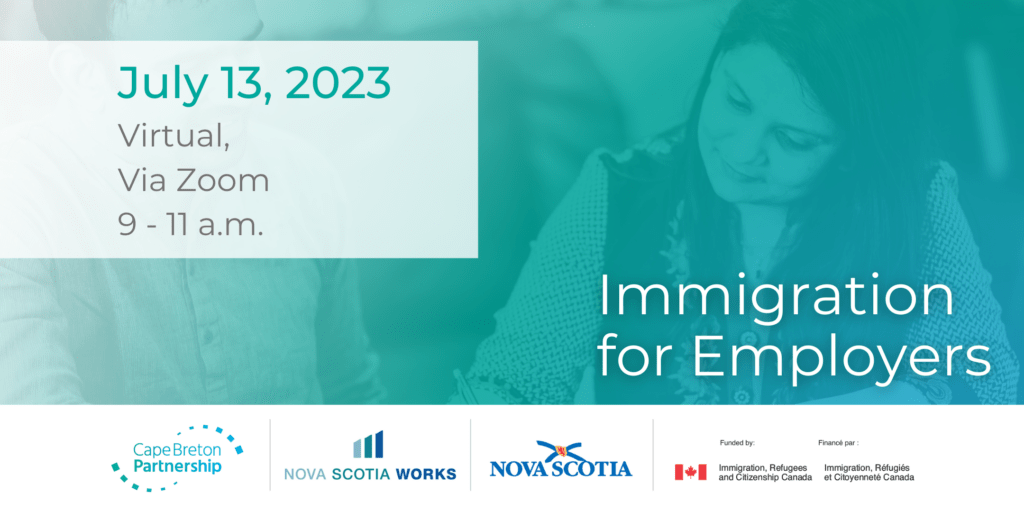 ---
More Information
For more information, please contact: Dani Mombourquette, Immigration Engagement Coordinator, Cape Breton Partnership, at Dani@capebretonpartnership.com.
---
For further opportunities to connect with Unama'ki – Cape Breton's local job seekers, visit the Cape Breton Job Board today and create an employer profile! As the Island's only online Job Board built exclusively for jobs based in Unama'ki – Cape Breton, the Cape Breton Job Board allows you to post jobs free of charge and the Job Board's social media accounts will arrange social media shares for the posting to increase your reach!